CAOA is a national network of independent, non-collecting contemporary art organisations from all Australian states and territories that advocates for the small-to-medium contemporary visual arts sector in Australia.
As lead senior designer at Atlas Agency, we were engaged to apply the refreshed branding developed by Born & Raised to a new website, providing a contemporary look and feel that matched the organisations ethos.
Selected as the final from 3 conceptual designs the end result was a bold change in direction expressing CAOAs contemporary edge.
Designed at Atlas Agency in partnership with Born & Raised.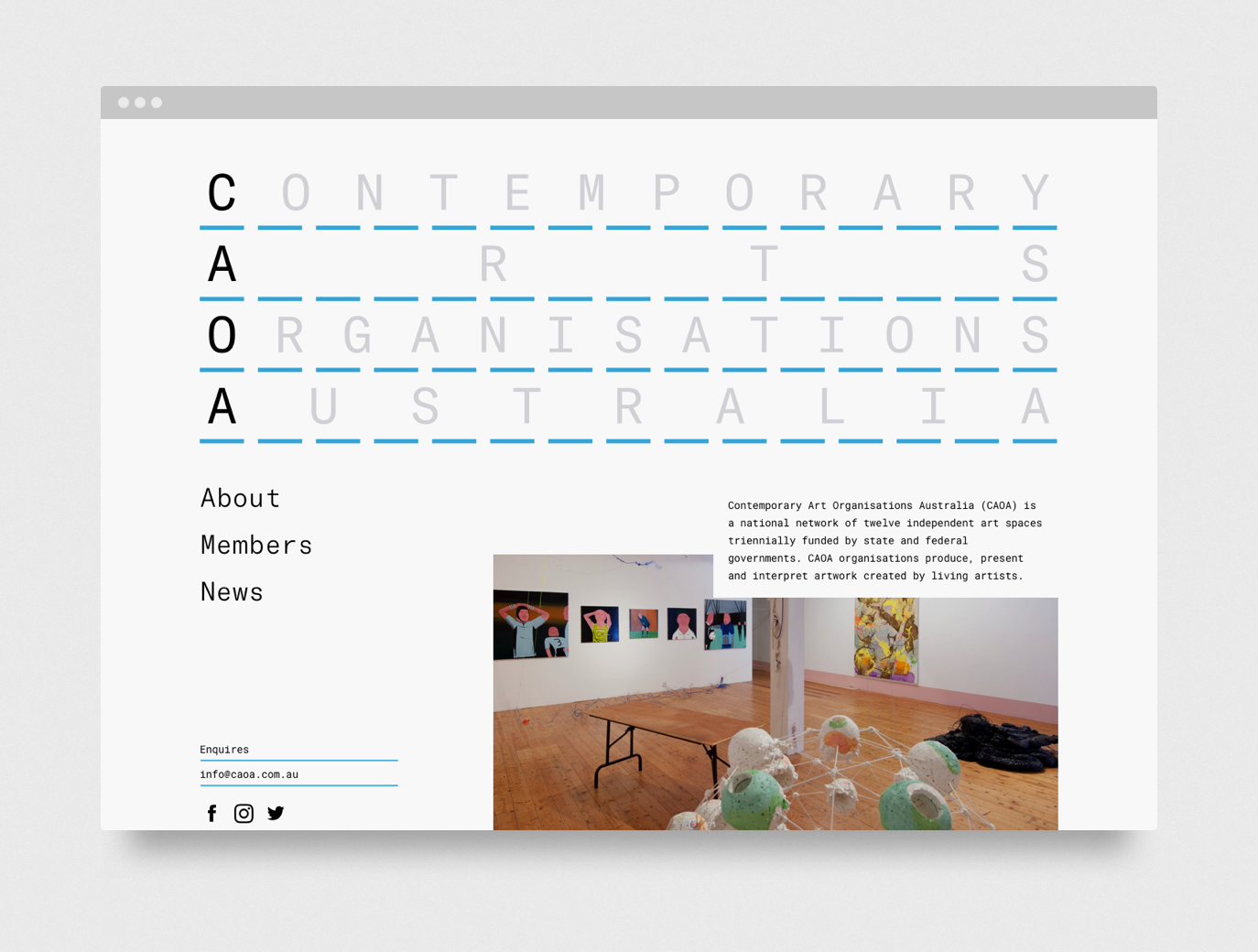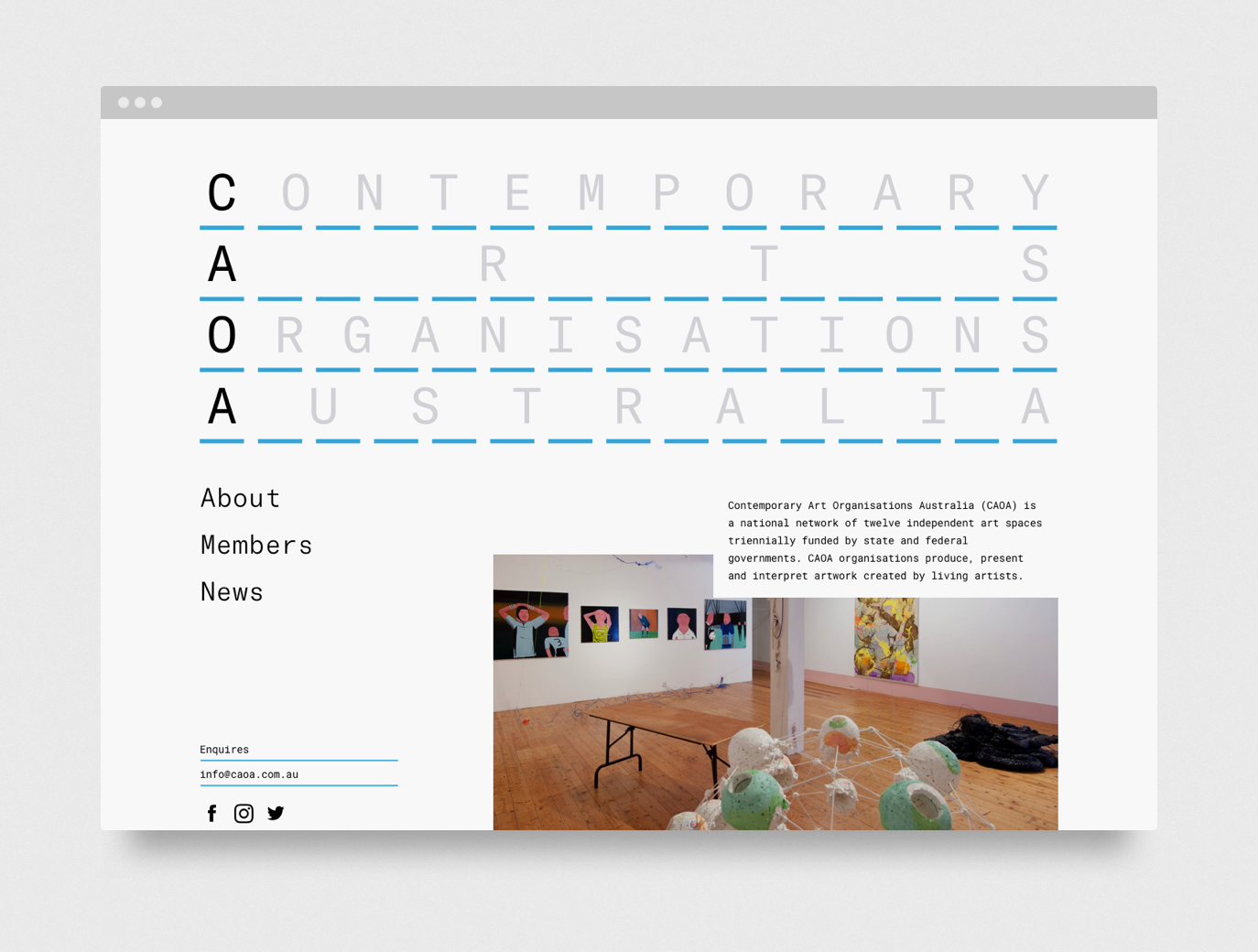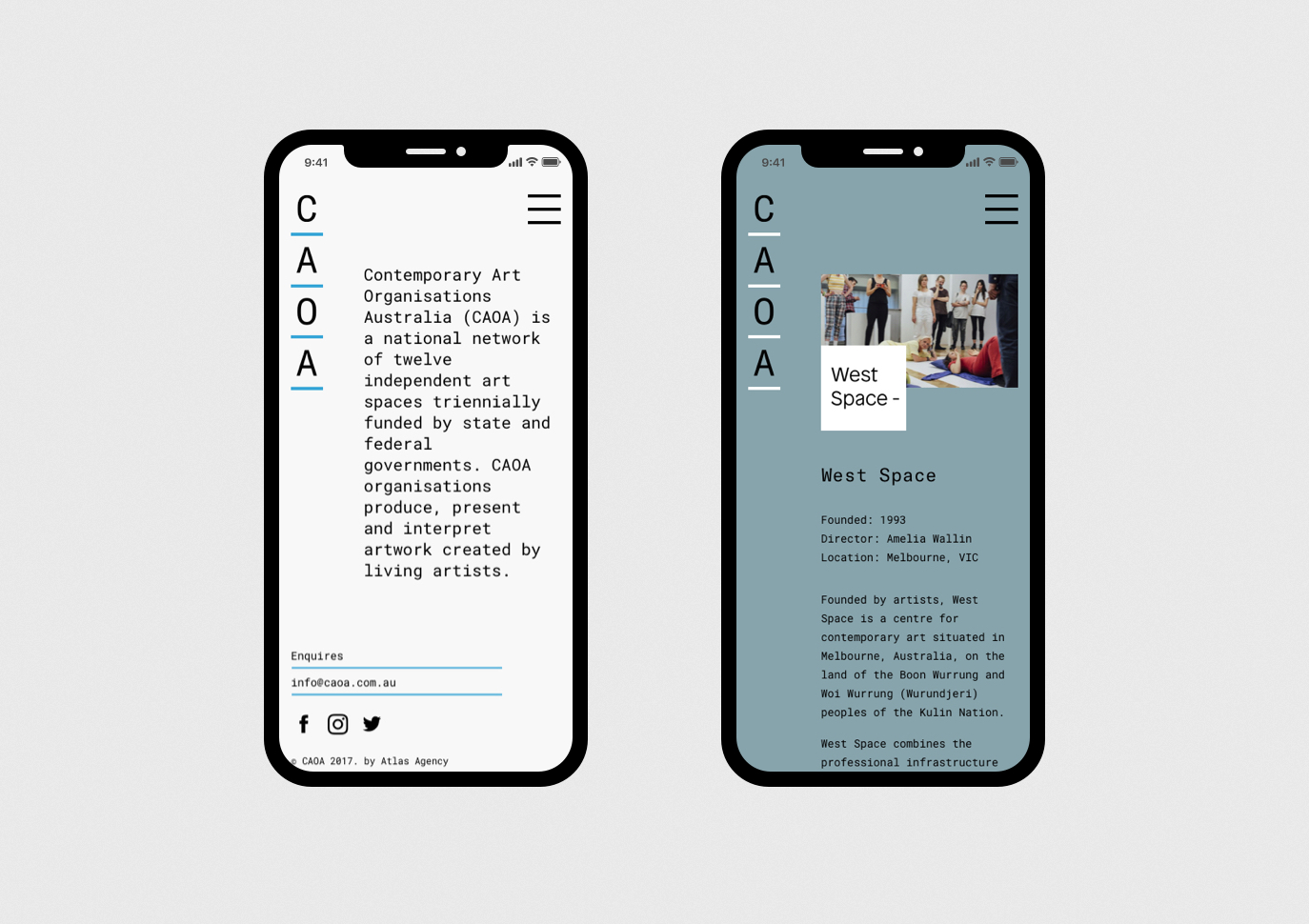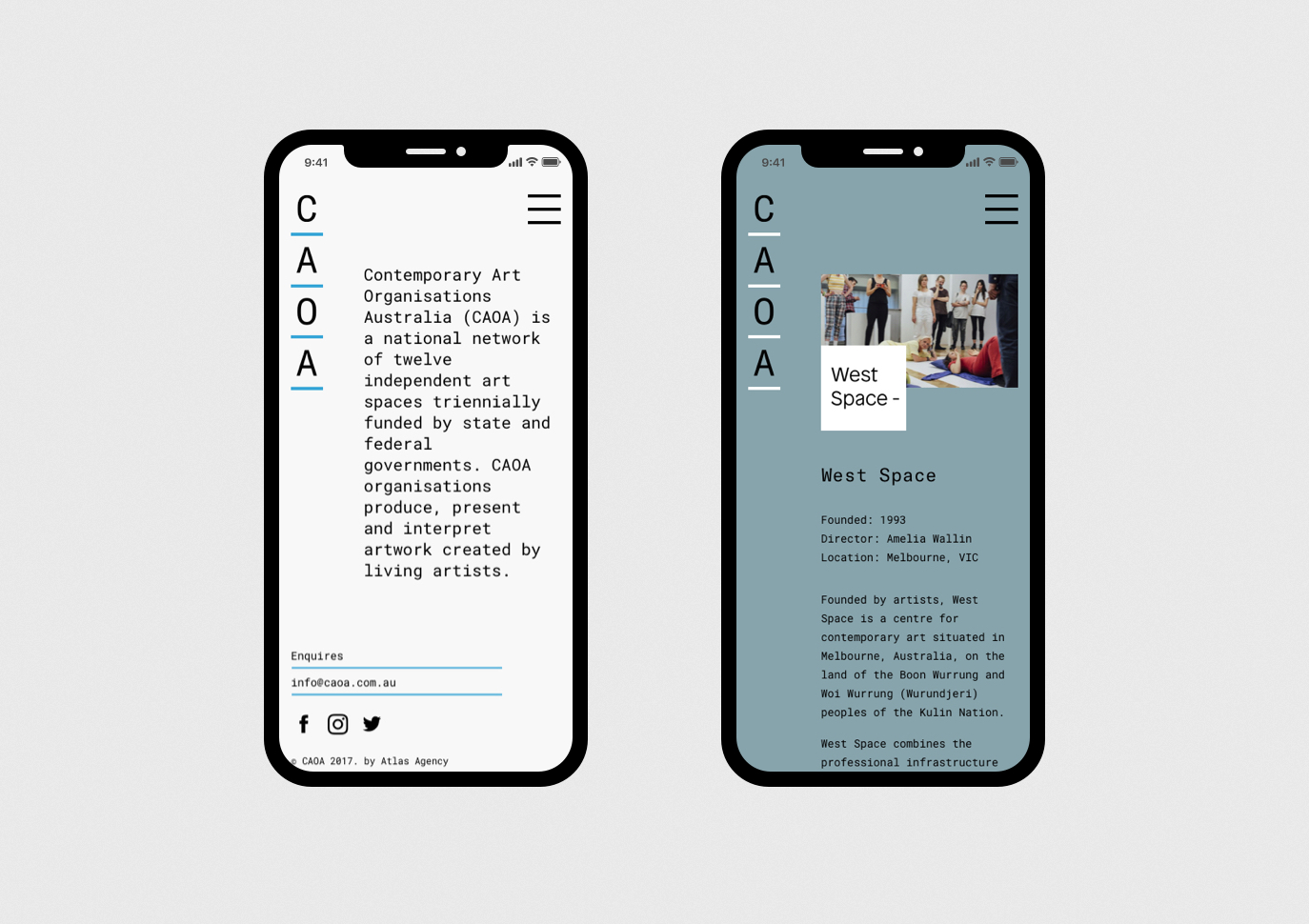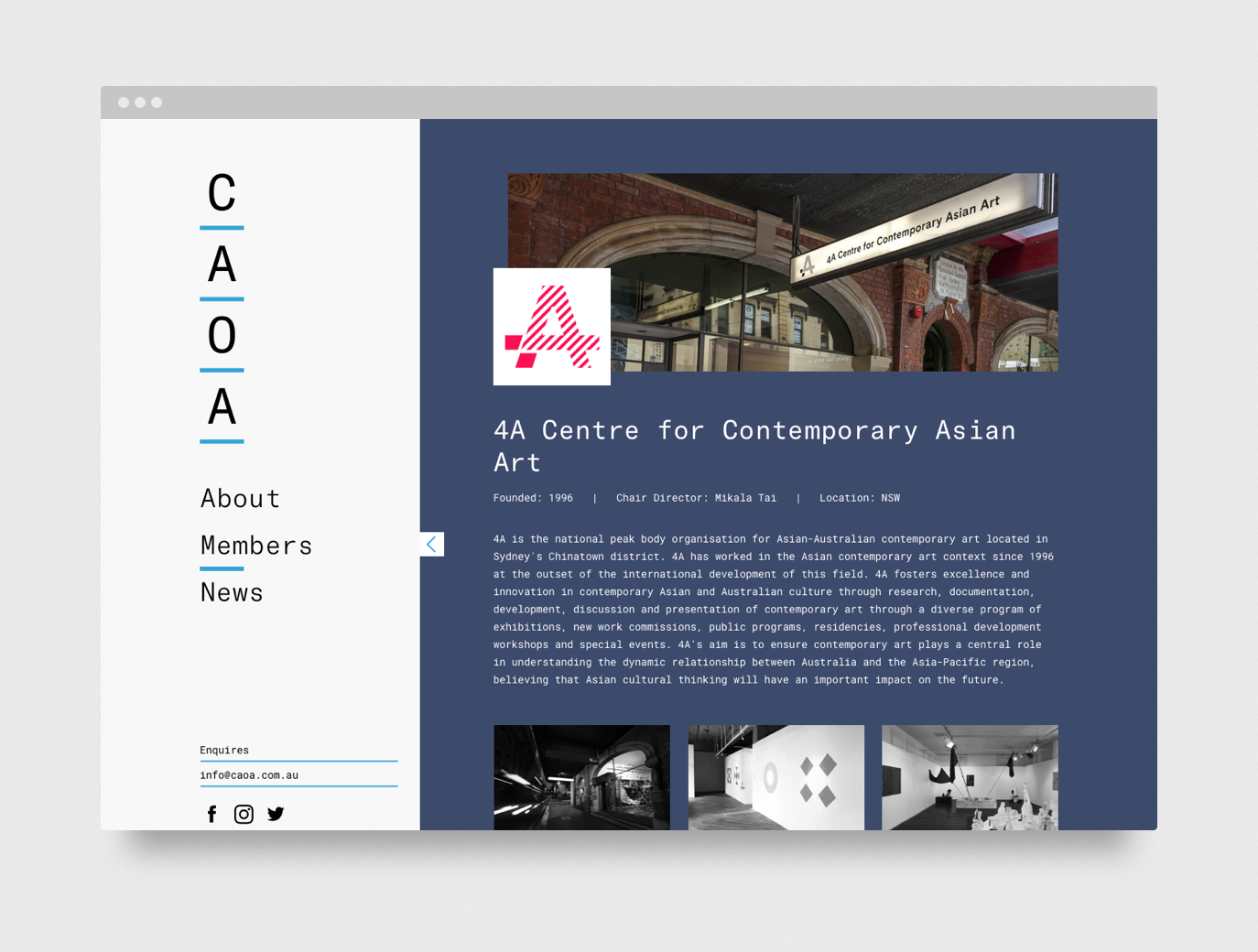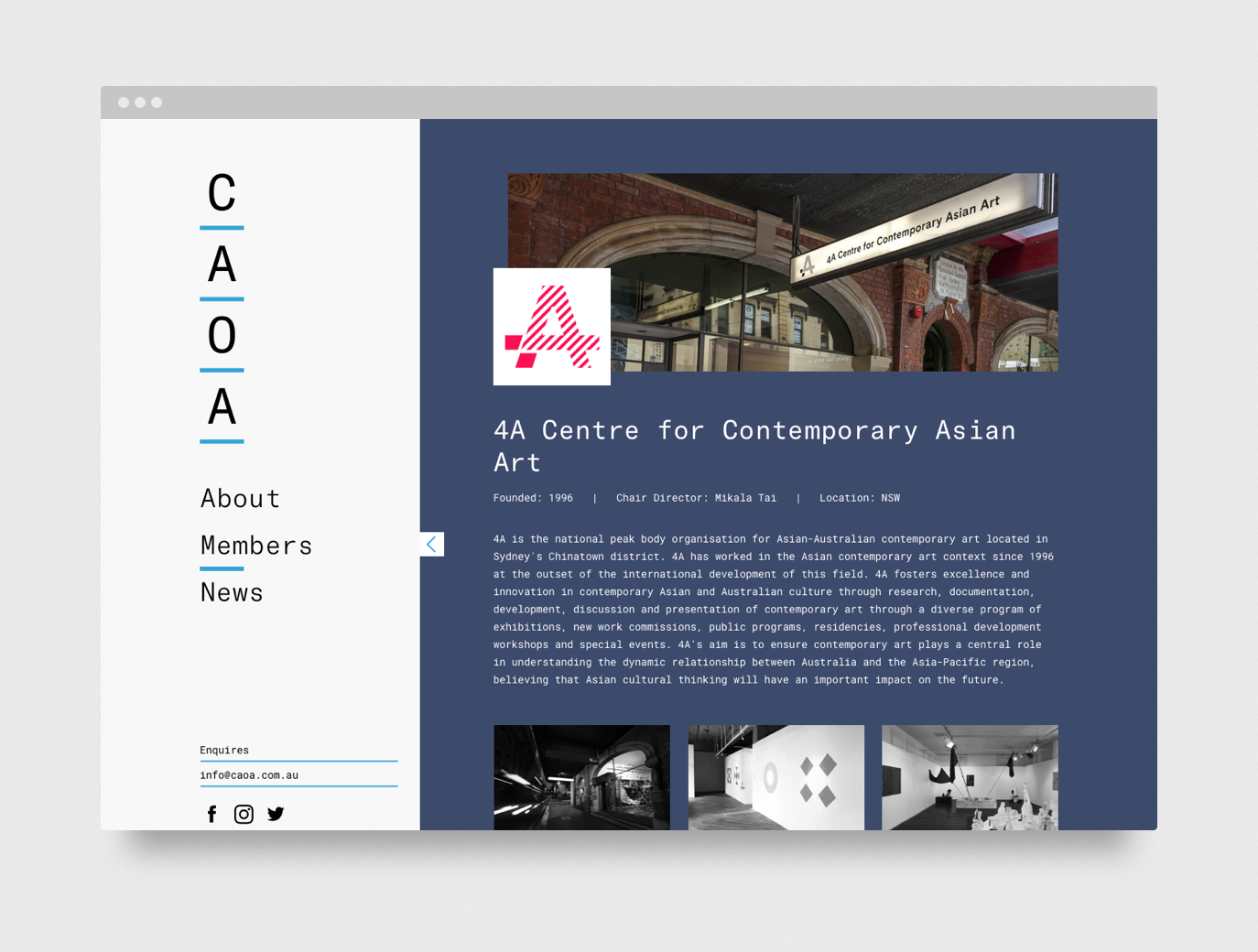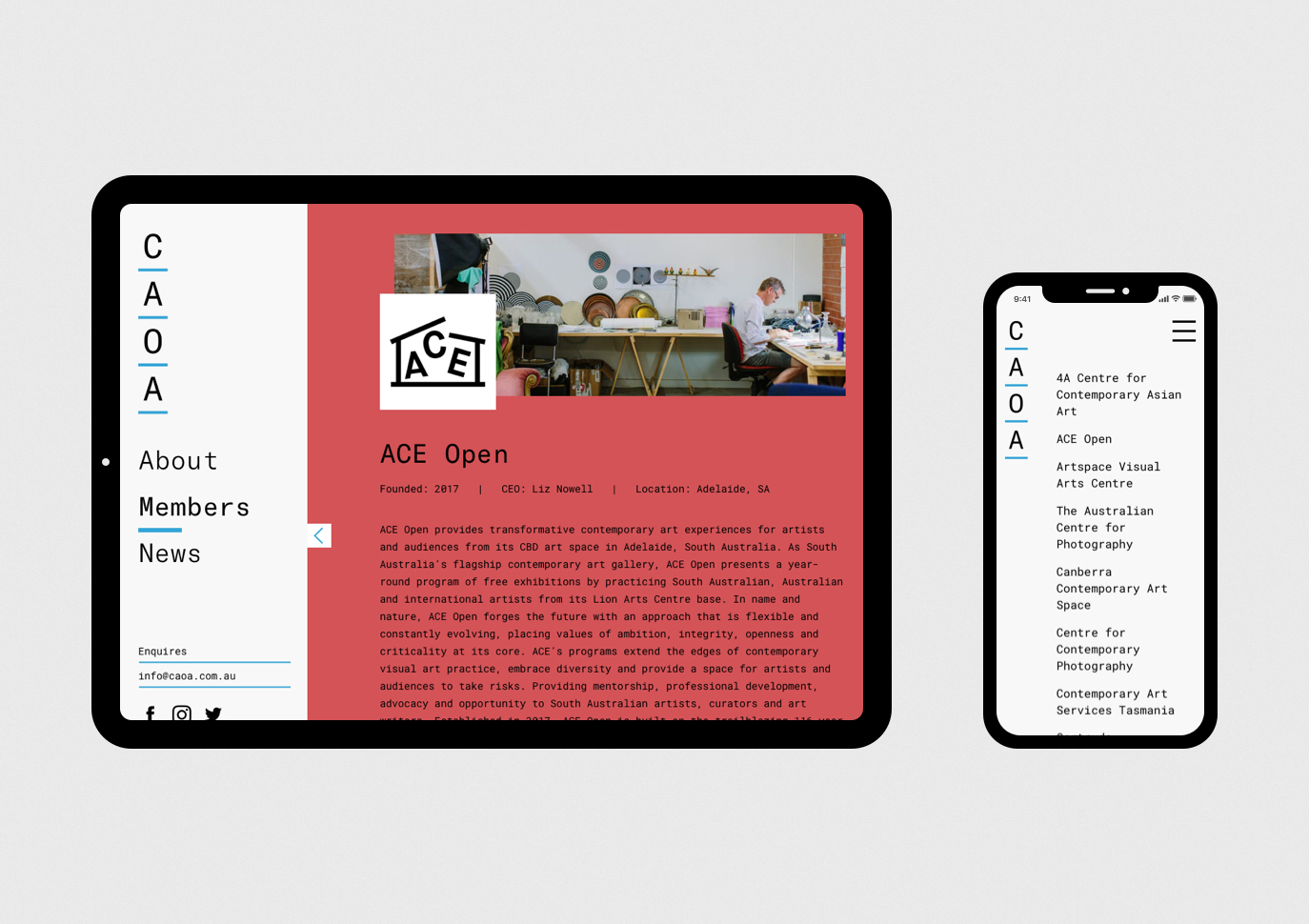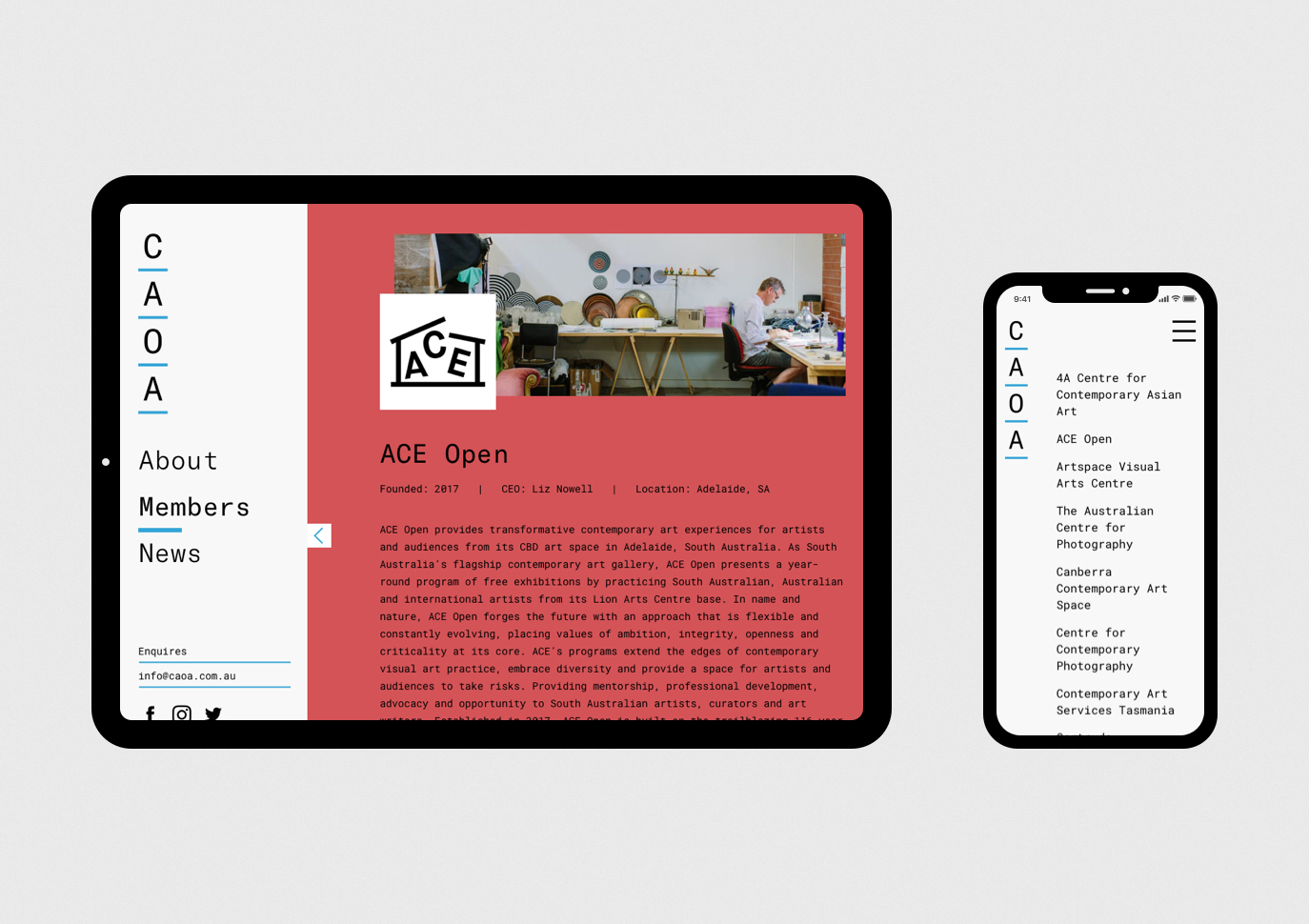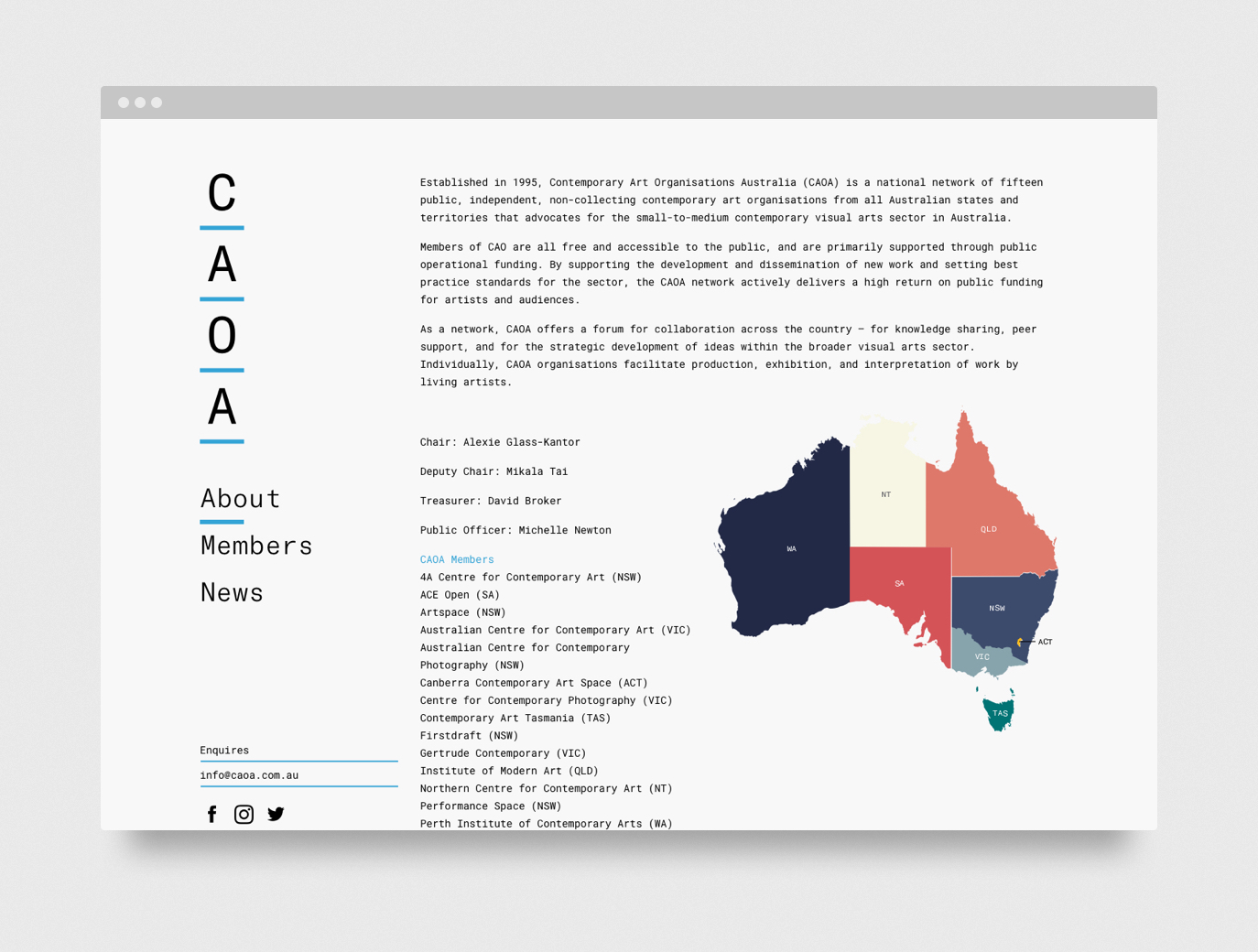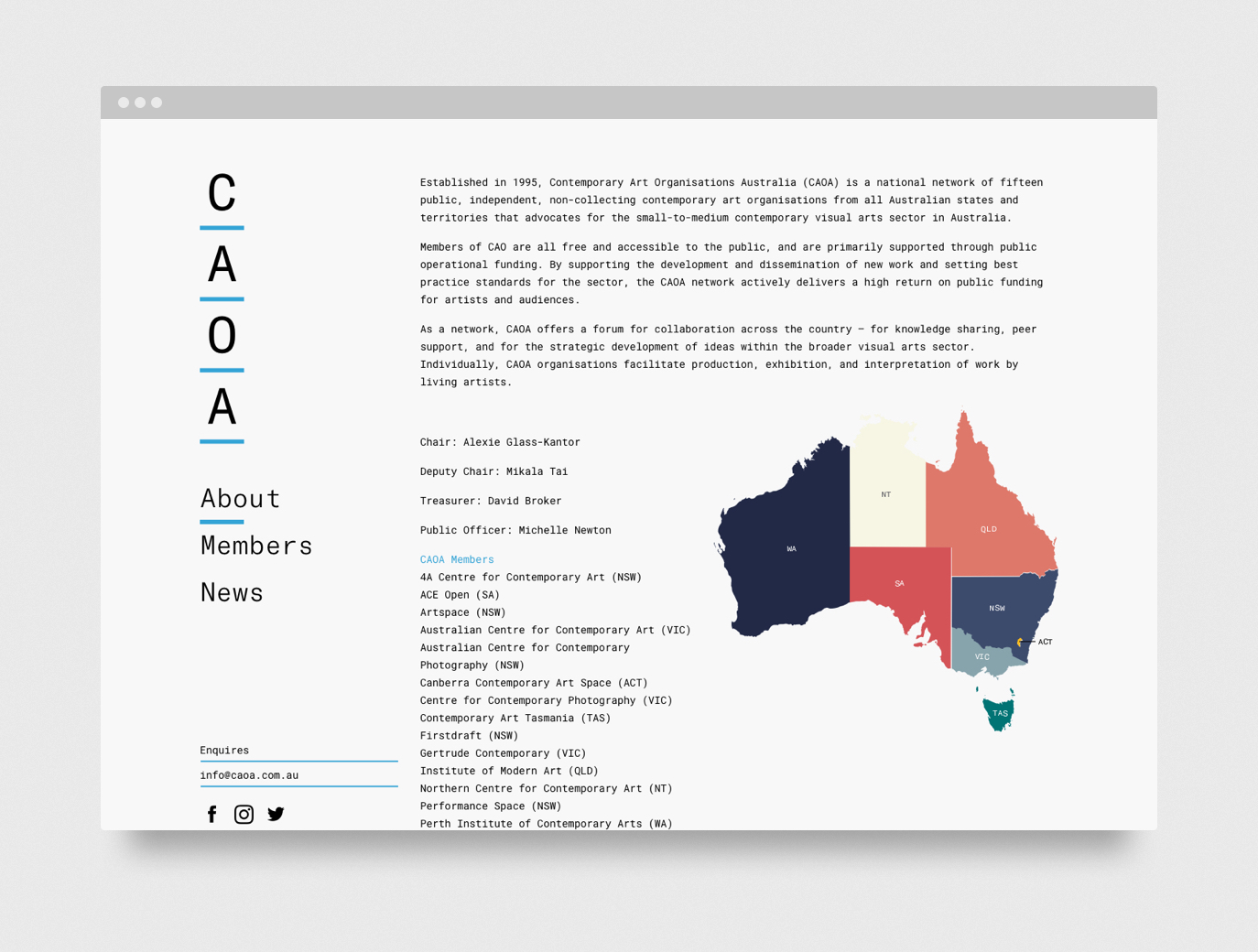 Multiple sketches, wireframes and prototypes were produced to explore the various ways each brand concept could be treated in a digital environment.