Marry The Man is the place for gay men to be inspired and dream of happy ever afters. Whether it's style and grooming tips, travel ideas, entertainment or everything involved in planning a wedding, M+M is one of the first websites launched in Australia aimed at helping gay men create new ways of celebrating their commitment to one another.
With the new branding developed and a concept page approved, my role was to further develop the website concept to a working model that could be built and implemented in a short turn around time. The core backend was build in Umbraco, which provided an easy to use platform for a client with limited digital experience to create dynamic articles and content.
Designed in partnership with Born & Raised.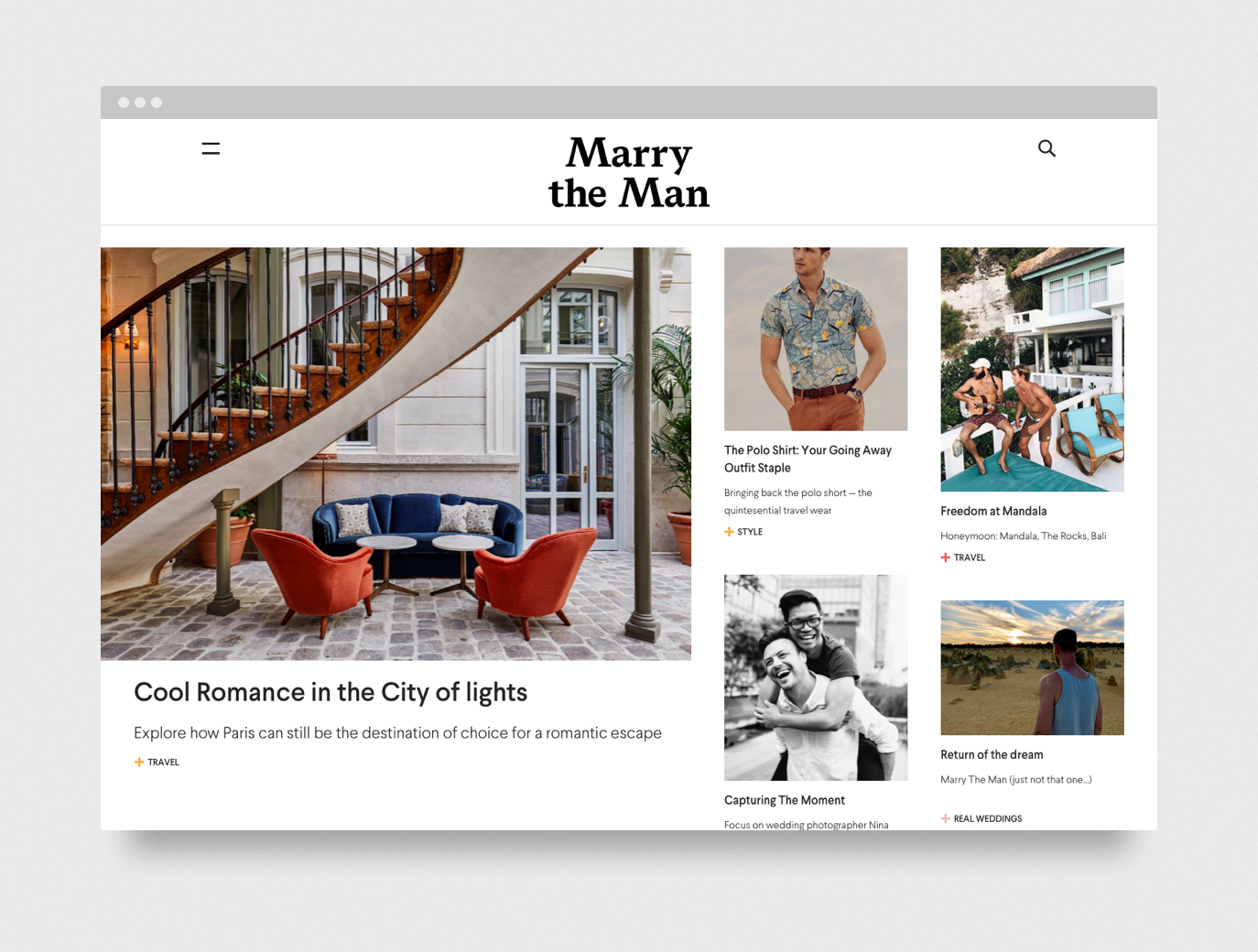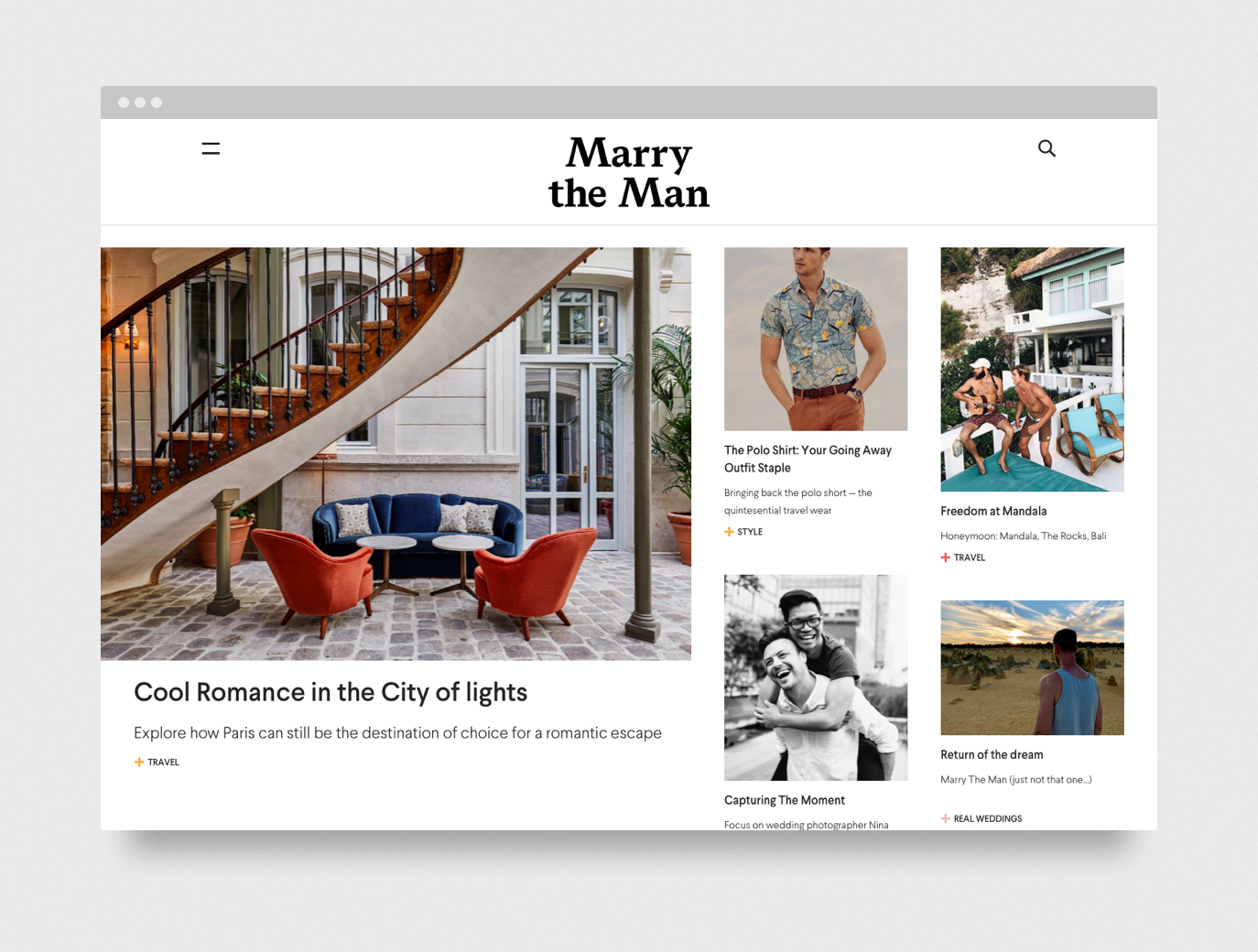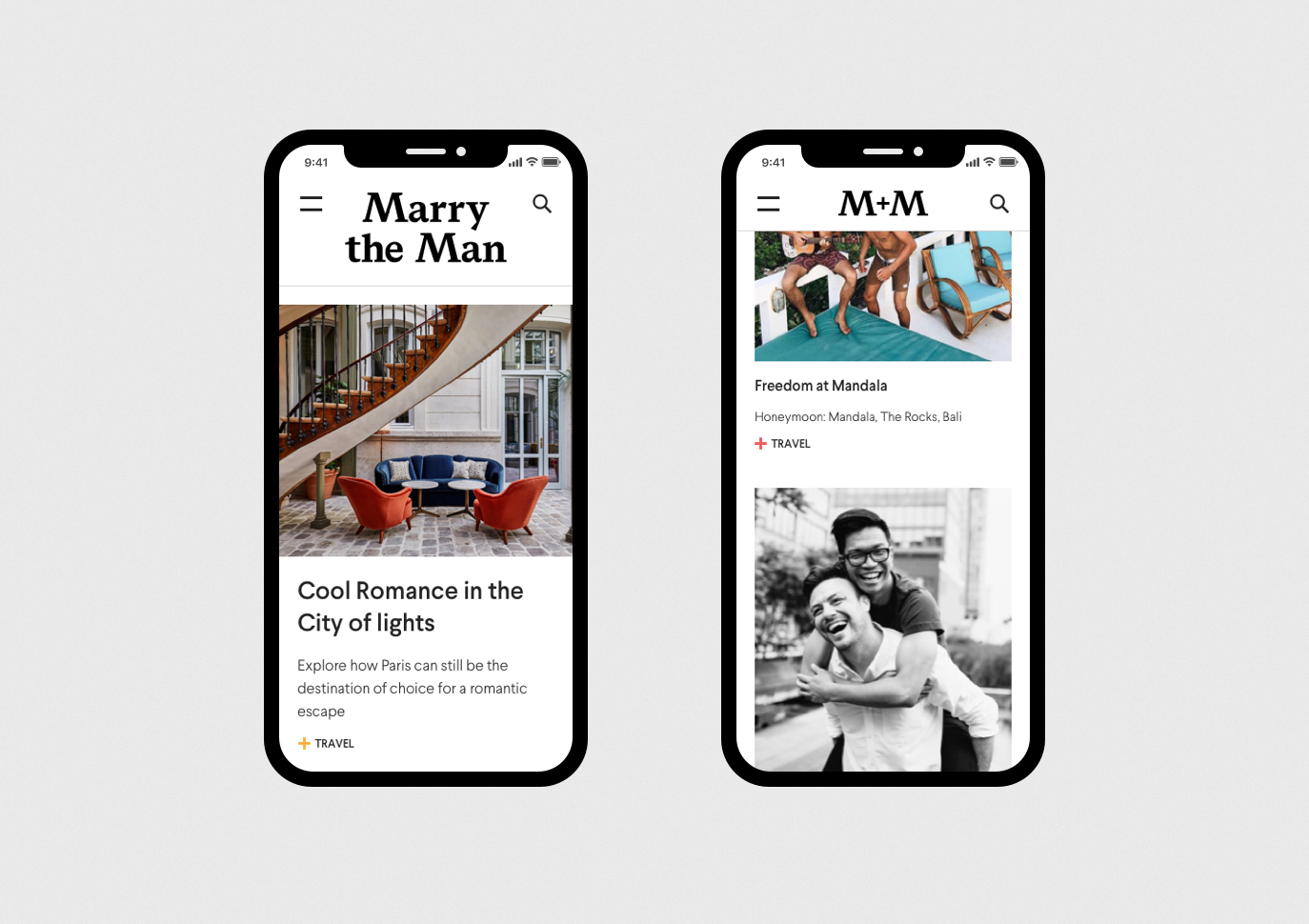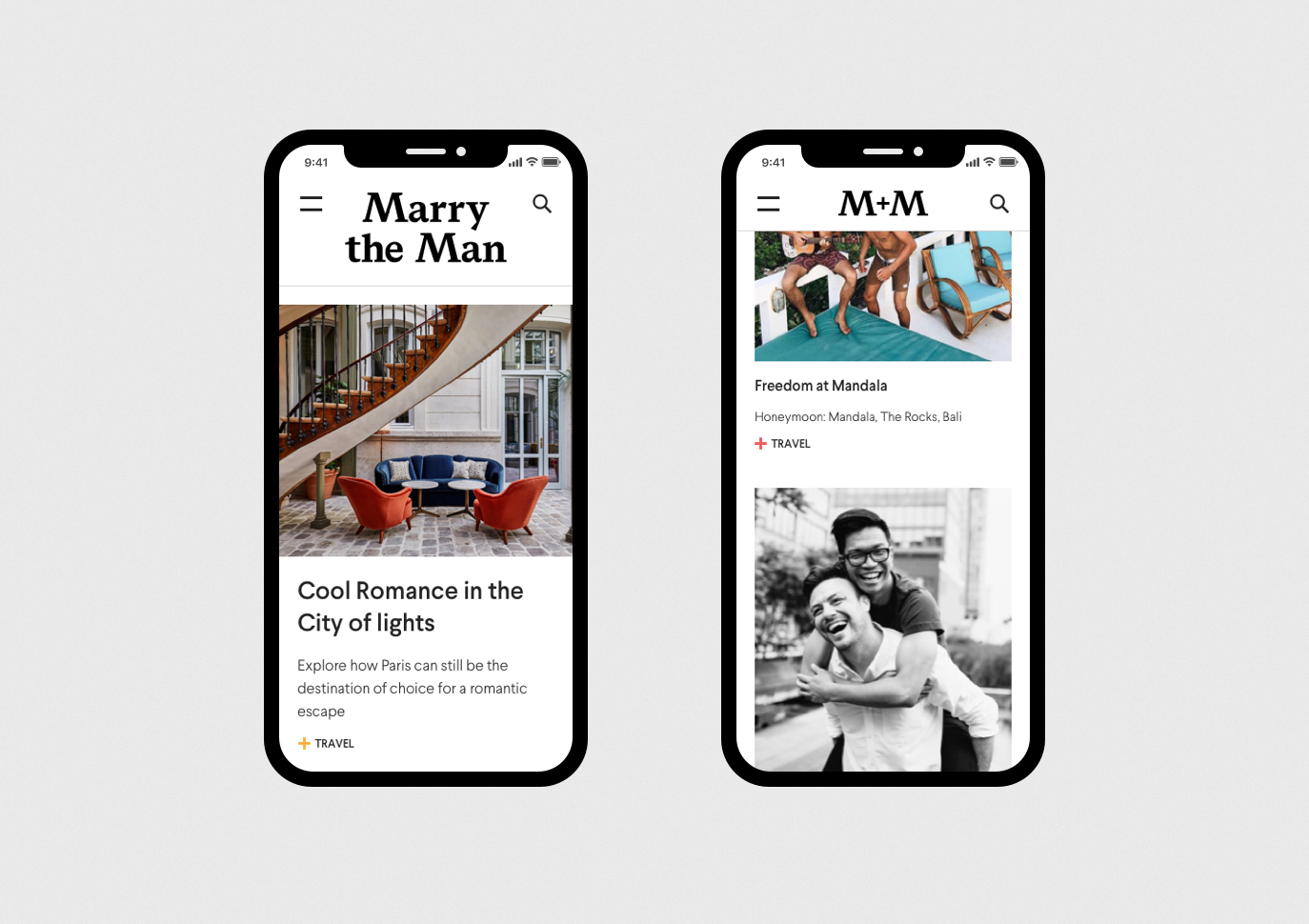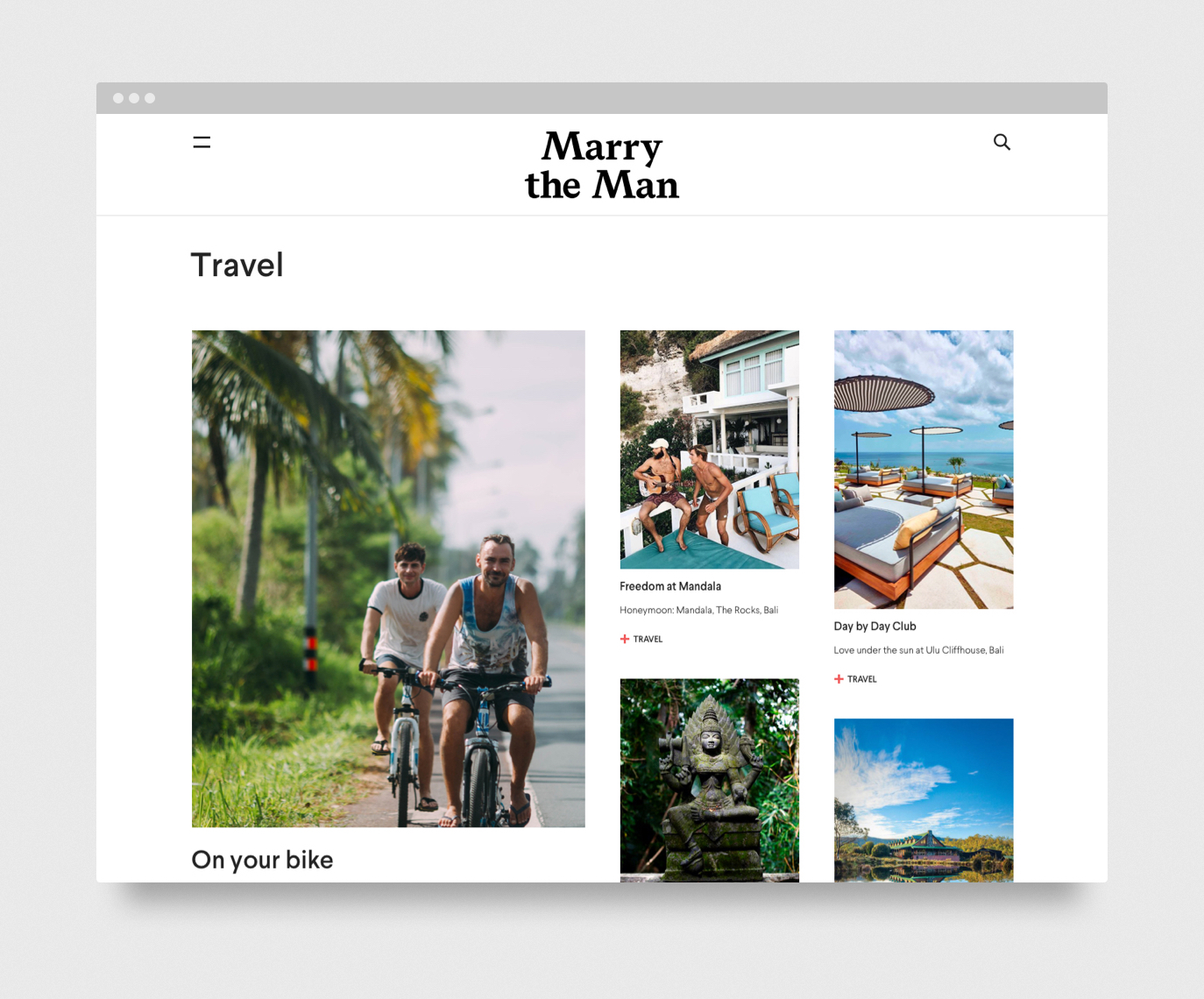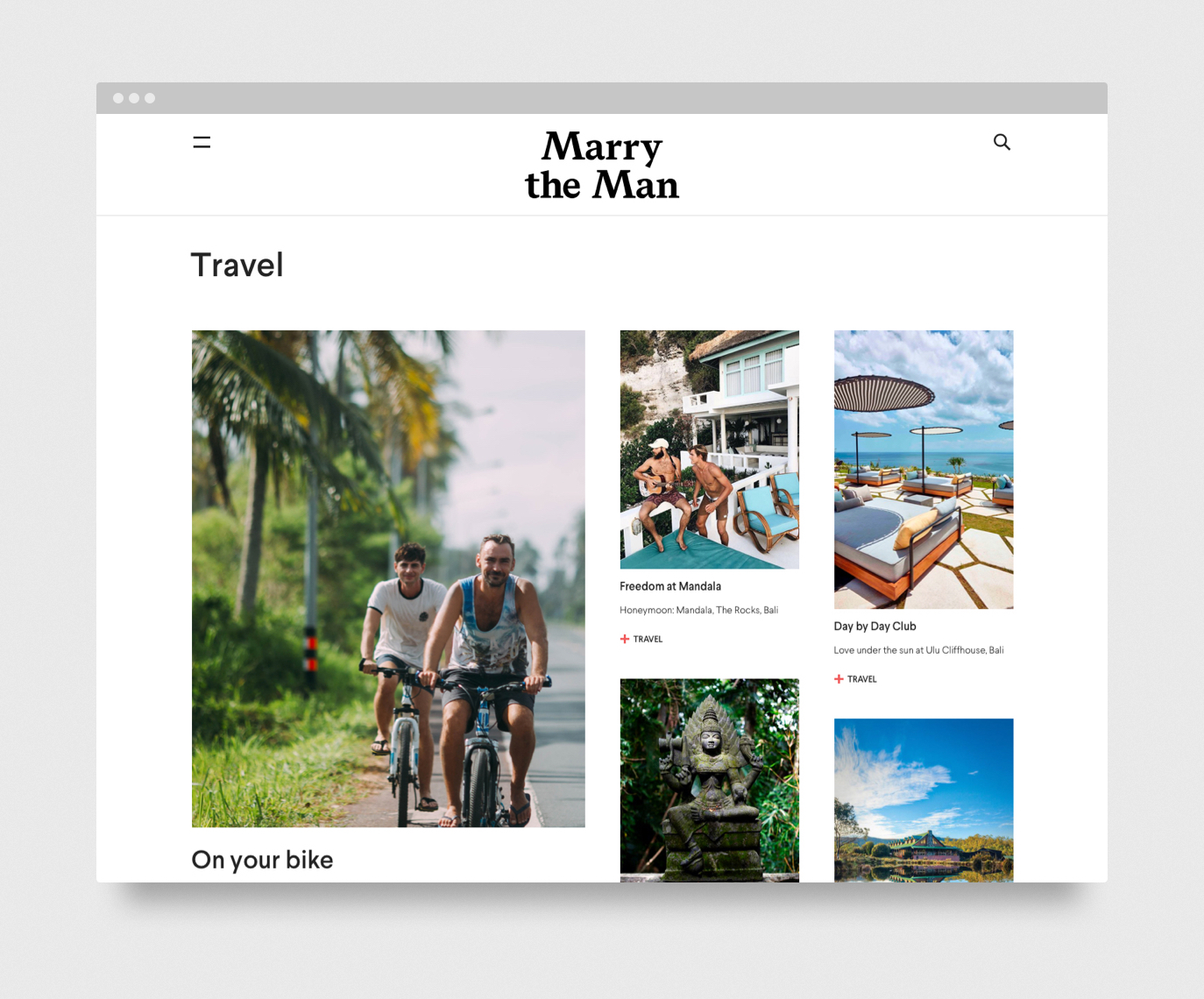 Following the brand format, the bespoke frontend was designed to reflect the elegant look and feel of a magazine, allowing visitors to quickly discover articles that presented the content in a clean and focused way.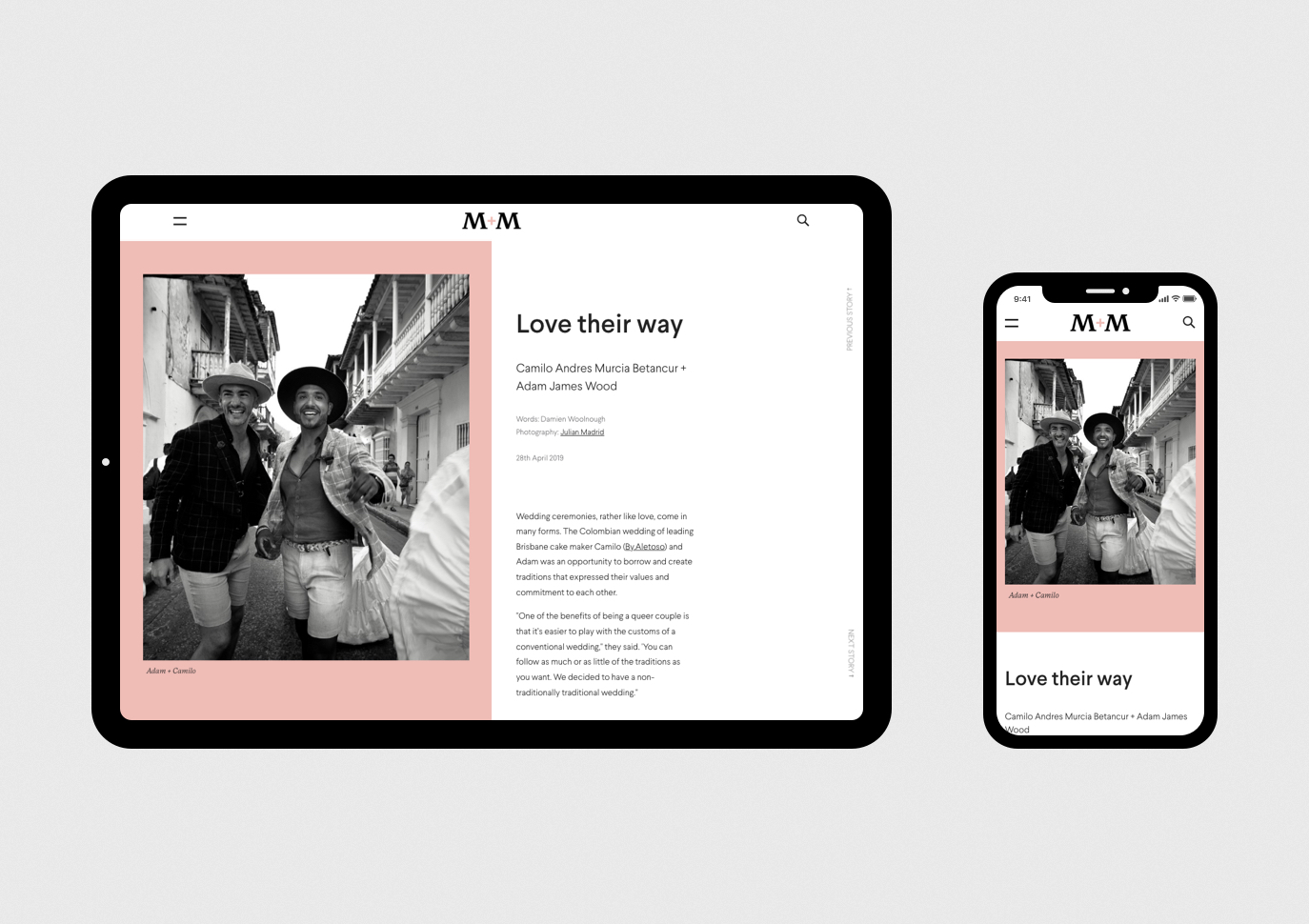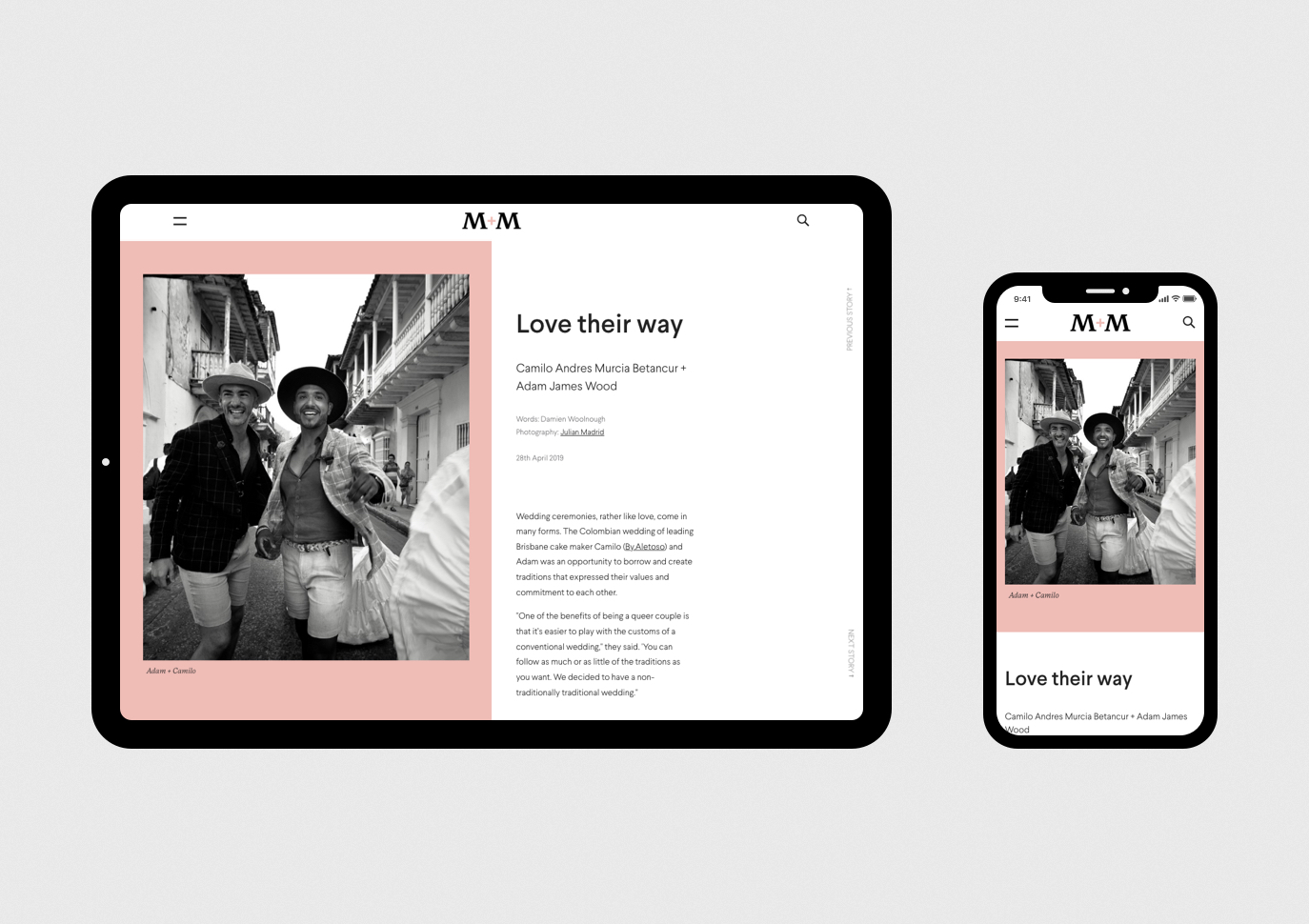 In addition to the website, a bespoke eDM template was designed and built in Campaign Monitor with the addition of supporting social media assets.