Pitney Bowes help businesses through commerce marketing solutions and innovative parcel and package distribution globally.
Approached to help update the tired, existing design and reduce abandoned carts, which were a result of a cumbersome workflow and hidden menu structure, our focus was to improve upon the overall user engagement through a more concise user first workflow, and a revised design to bring it in line with the Pitney Bowes corporate brand.
The objective was to design and deliver the new site within a tight, 3 week turn around, which was a great success with clear open communication amongst a predominantly remote team.
In addition to UX/UI design, I also assisted the production by providing the developer with front/back-end code solutions to help achieve the final goal.
Built in partnership with Makeweb New Zealand, Pitney Bowes and Jo Yuen Design.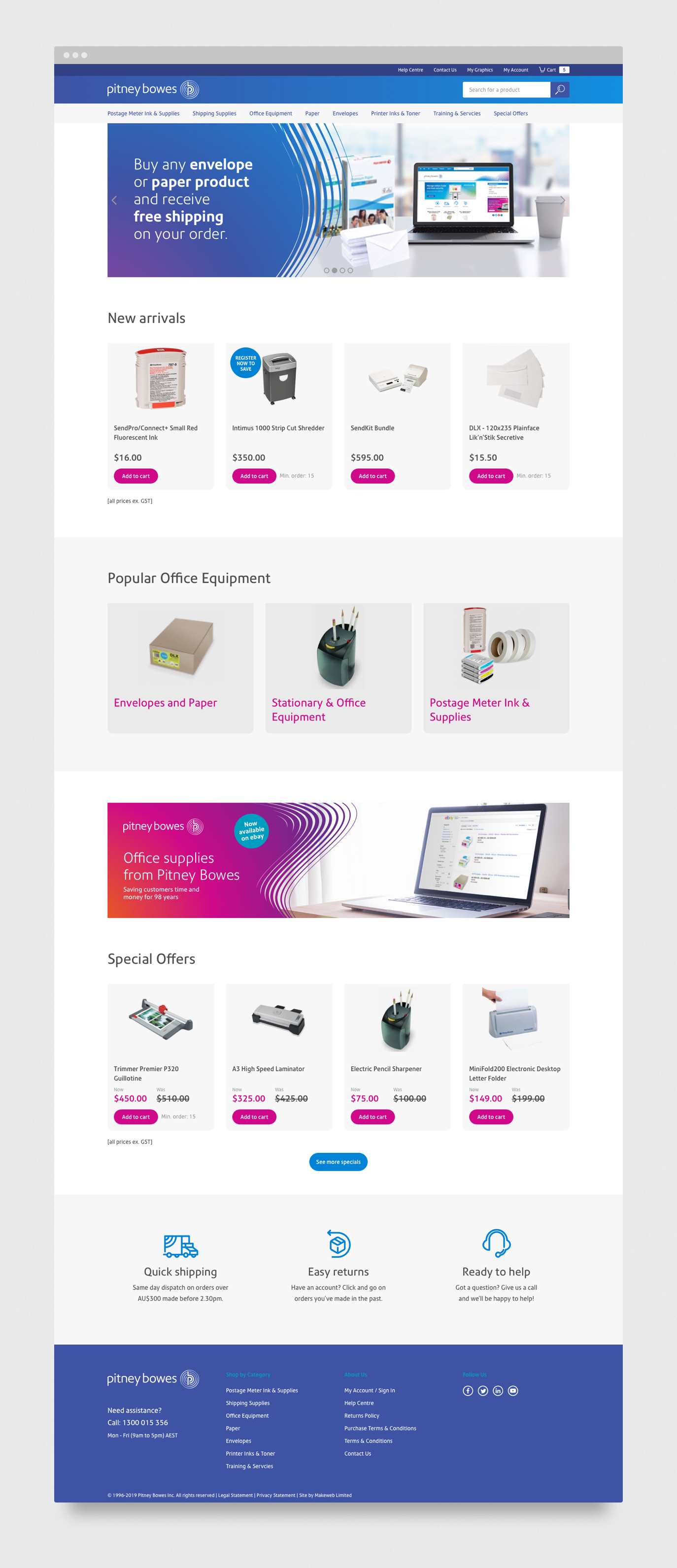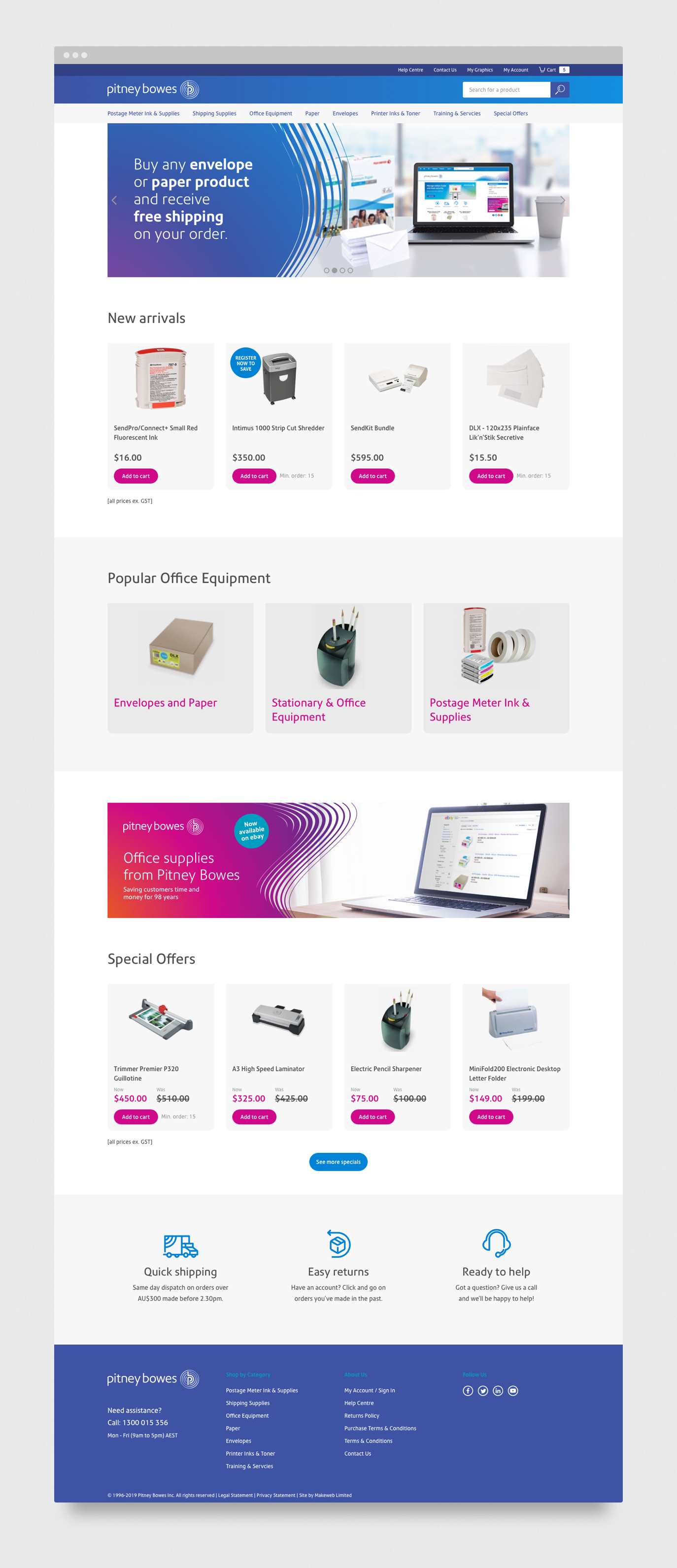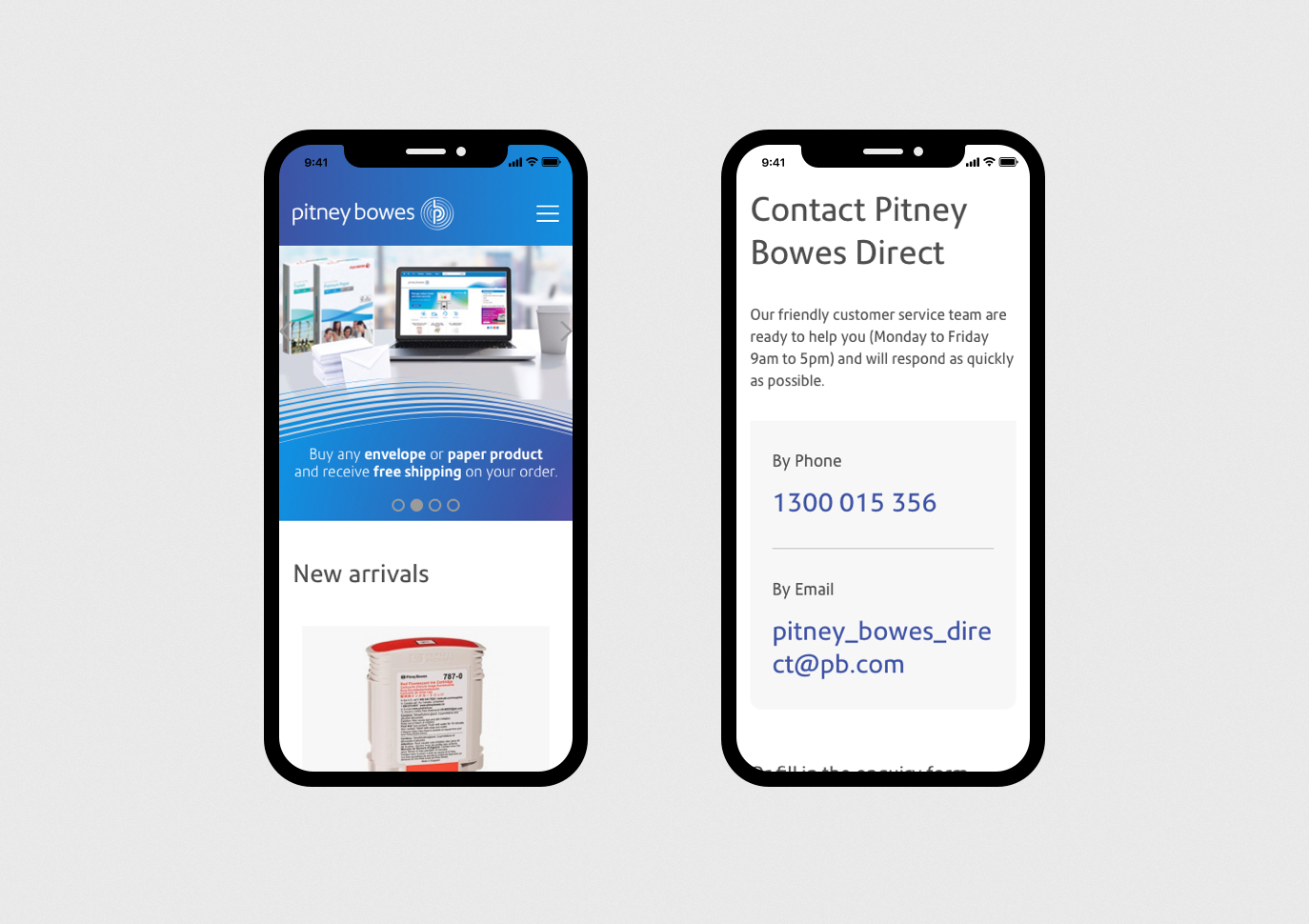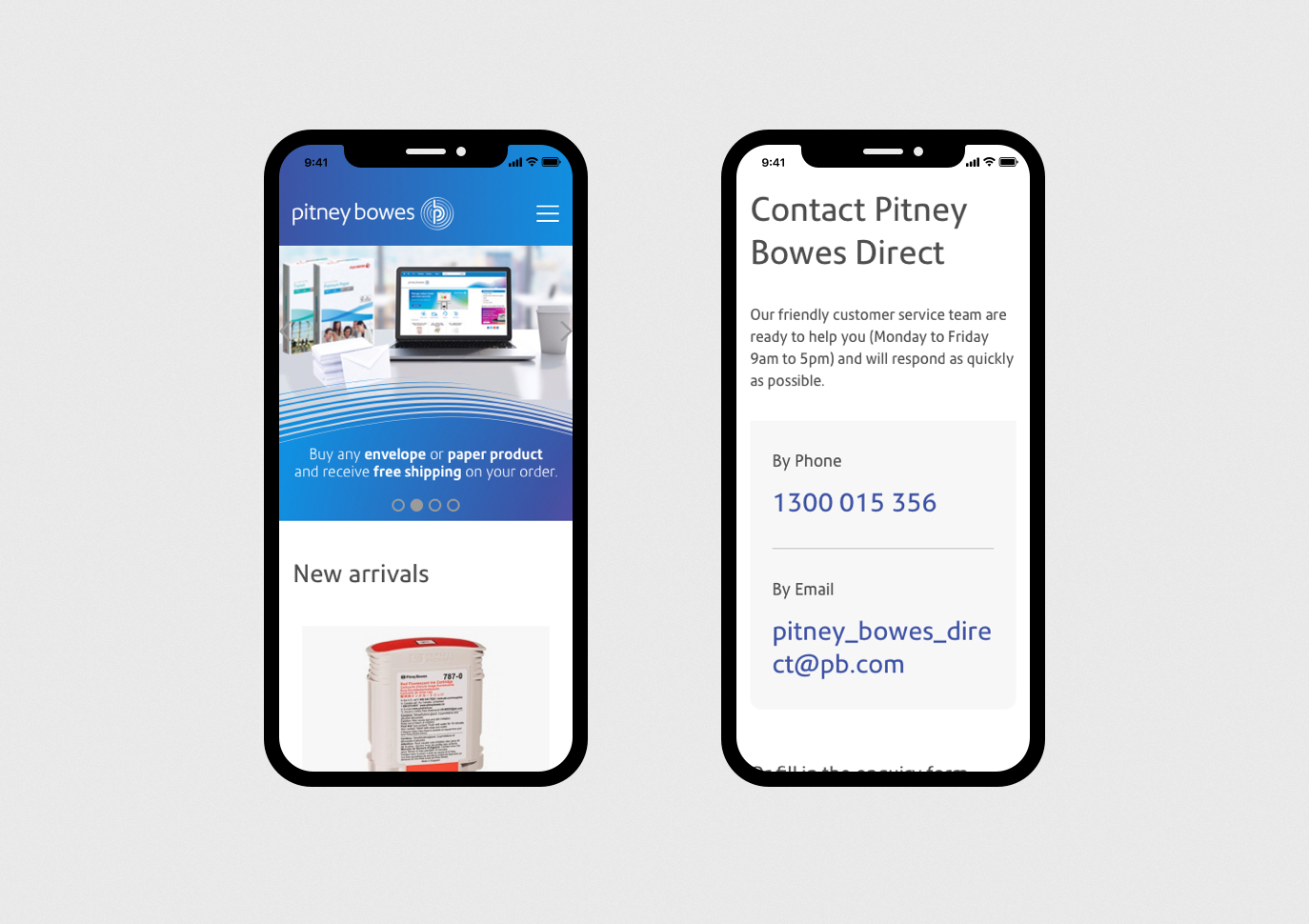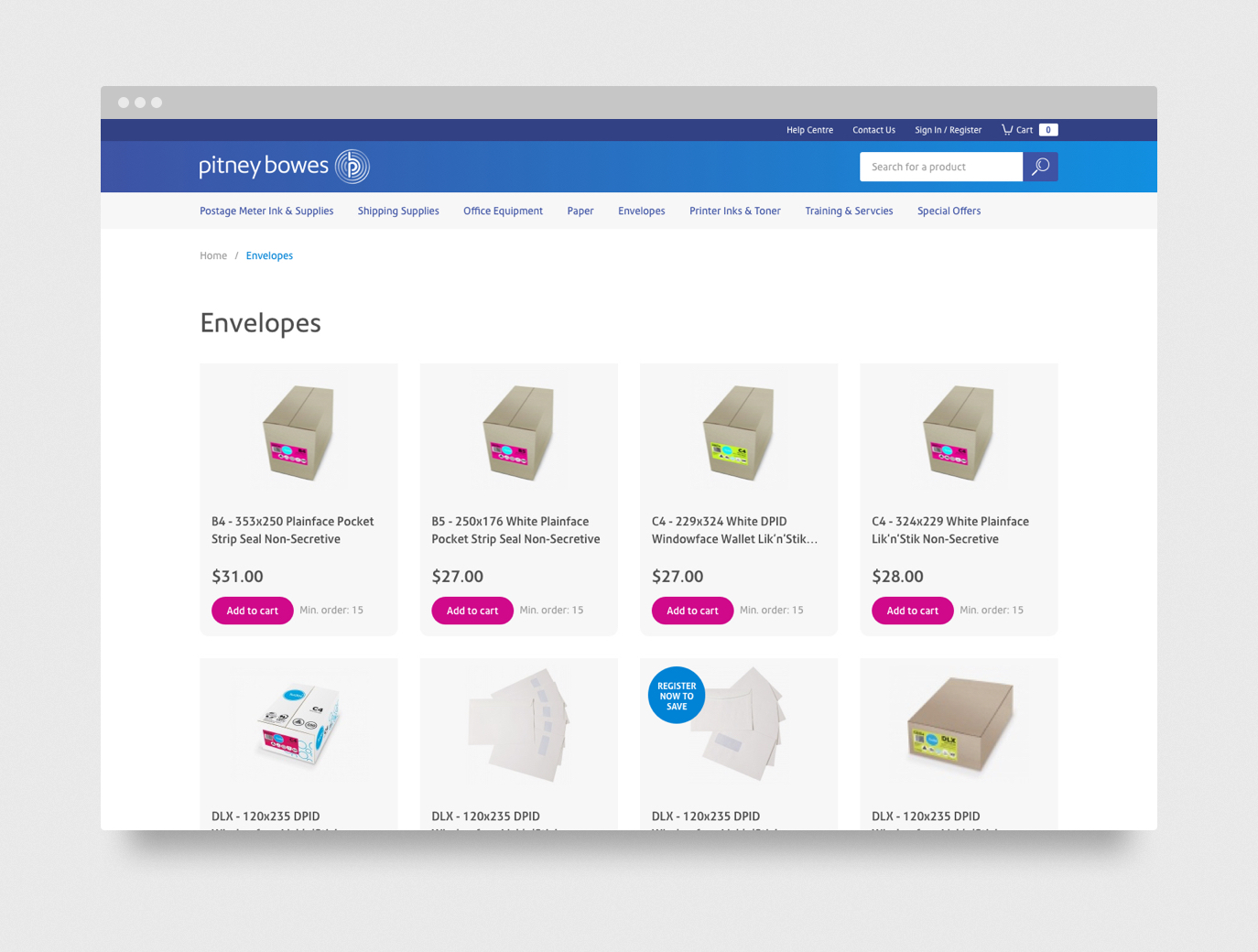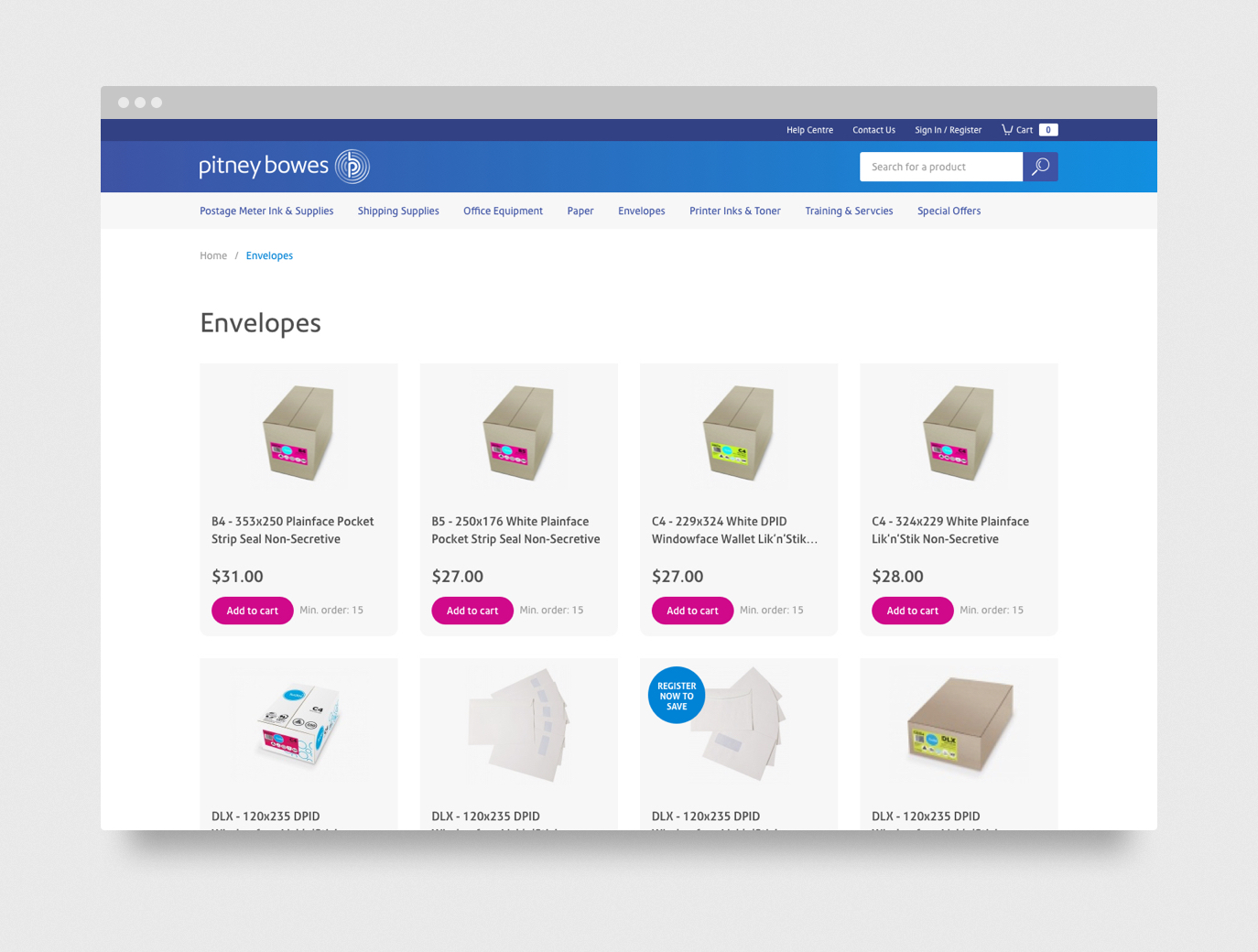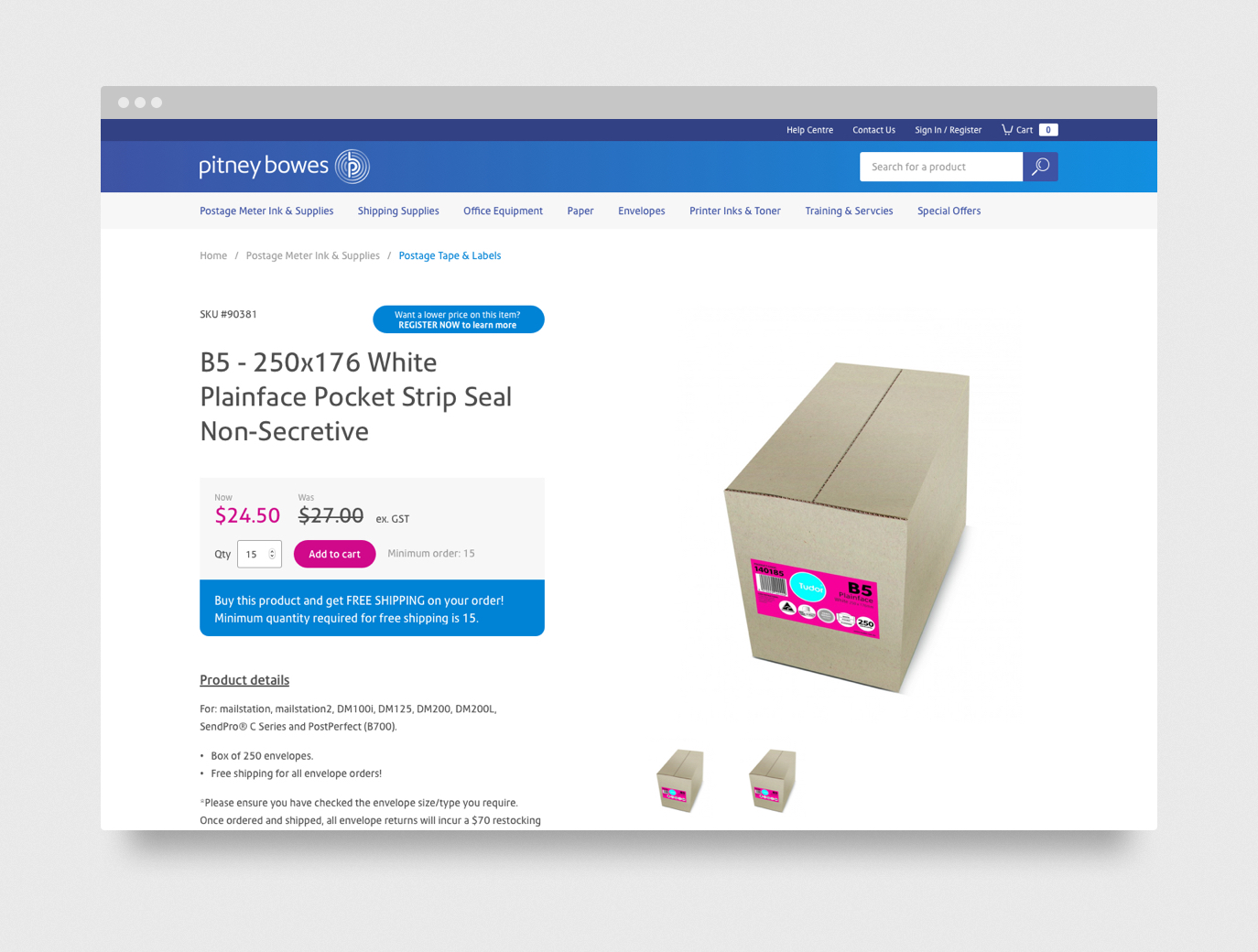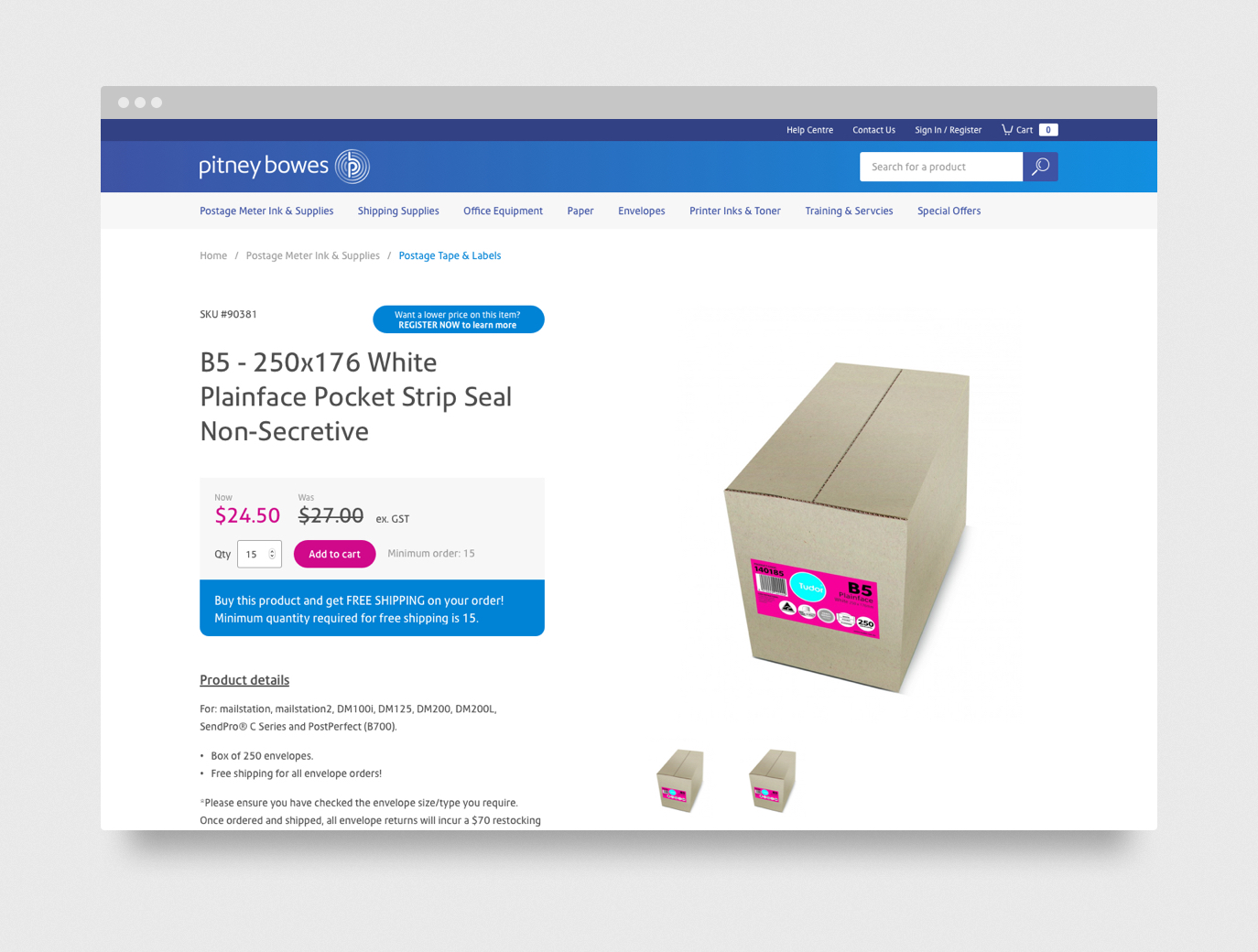 The biggest challange was building the new design into an already existing, proprietary ecommerce framework. While not exciting, the website improved the overall experience for shoppers and brought the look in line with Pitney Bowes corporate brand guidelines.