Kathleen Syme Library — Wayfinder
(City of Melbourne).
Digital Design. UI/UX. Prototyping.
From concept to finished product, this was one of many wayfinding systems I had the opportunity to design. Modules ranged from multi-level interactive maps with animated navigation, event calendars, book and resource searching and visitor information guides.
Each client facility provided its own set of design challenges, from complex floor plans to the display of key information that could be read easily at a glance. In each case a user centric focus was crucial to providing a successful end product. In addition, I designed multiple animated interactions and transitions, created to help guide a users journey and attention to crucial points around the interface.
Clients included Geelong Regional Library, Bankstown Library and Knowledge Centre, Royal Prince Alfred Hospital, Concord Hospital and Knox Private Hospital.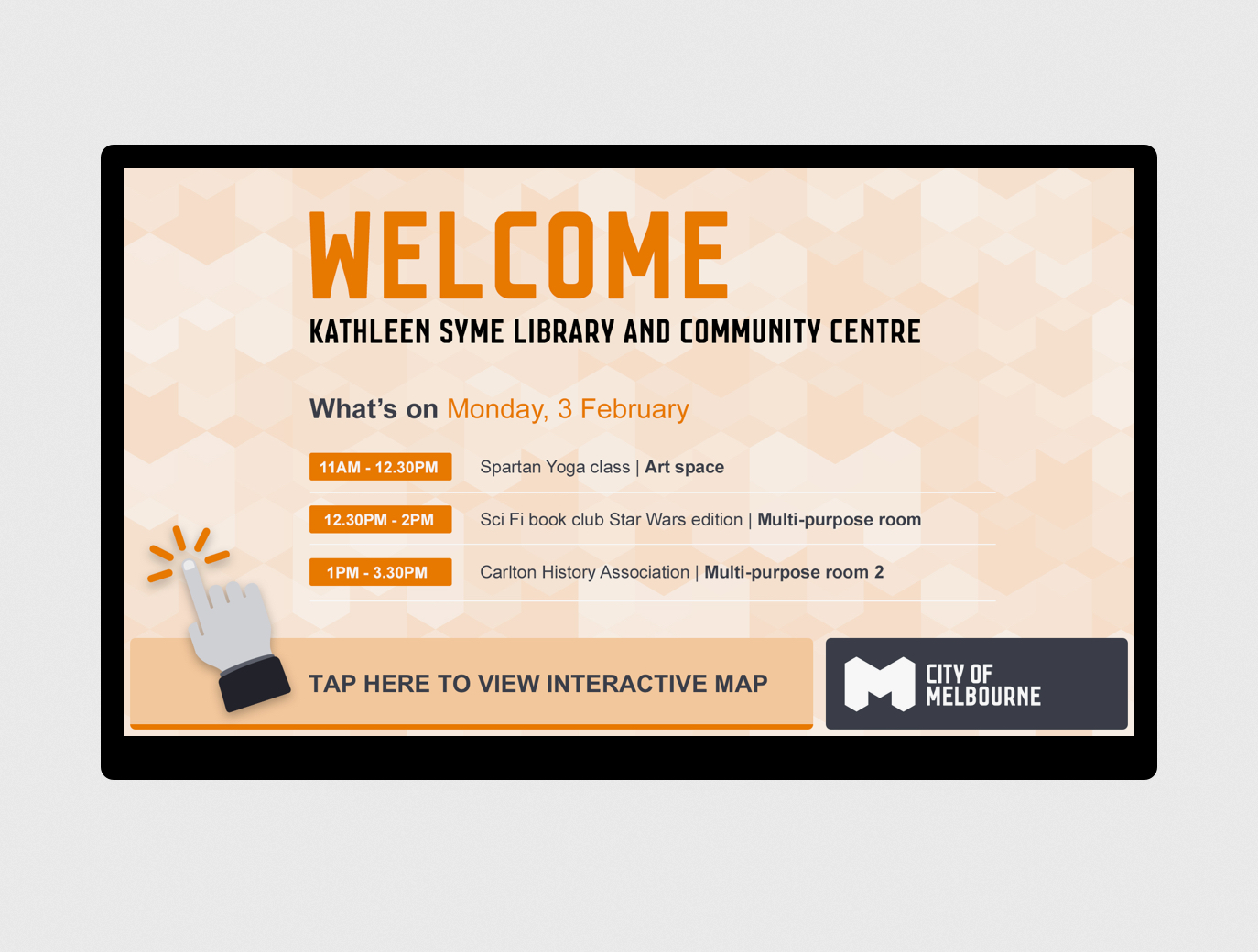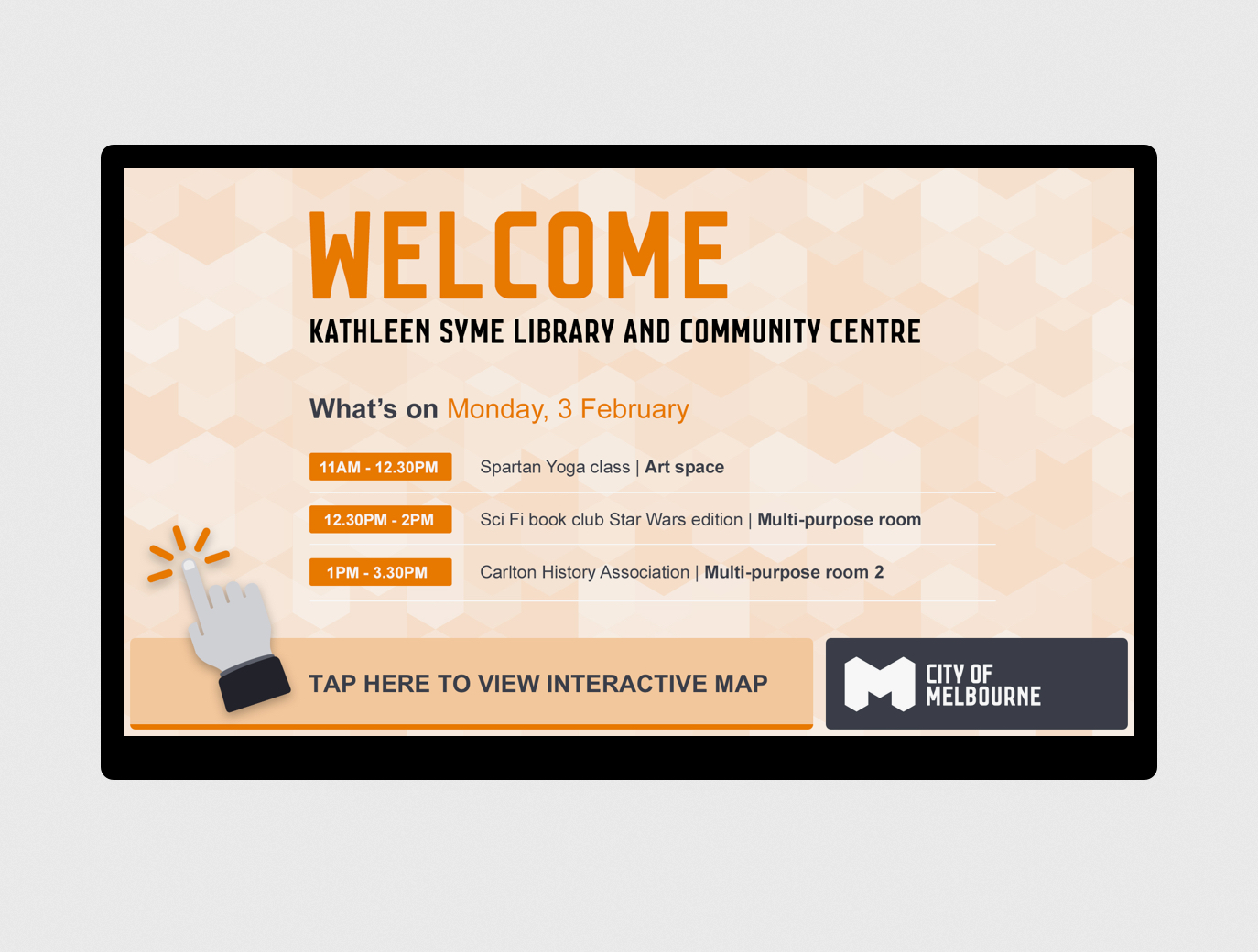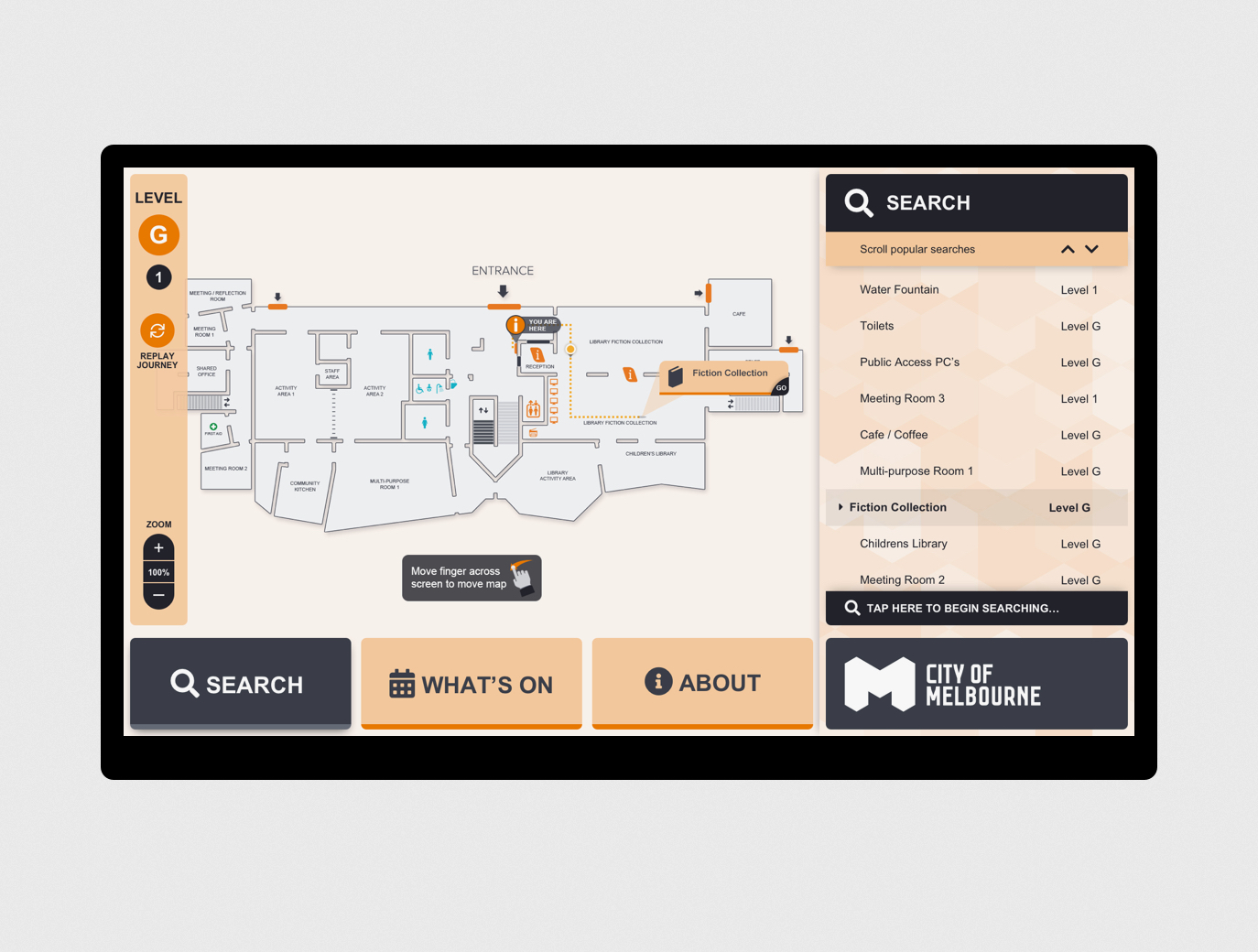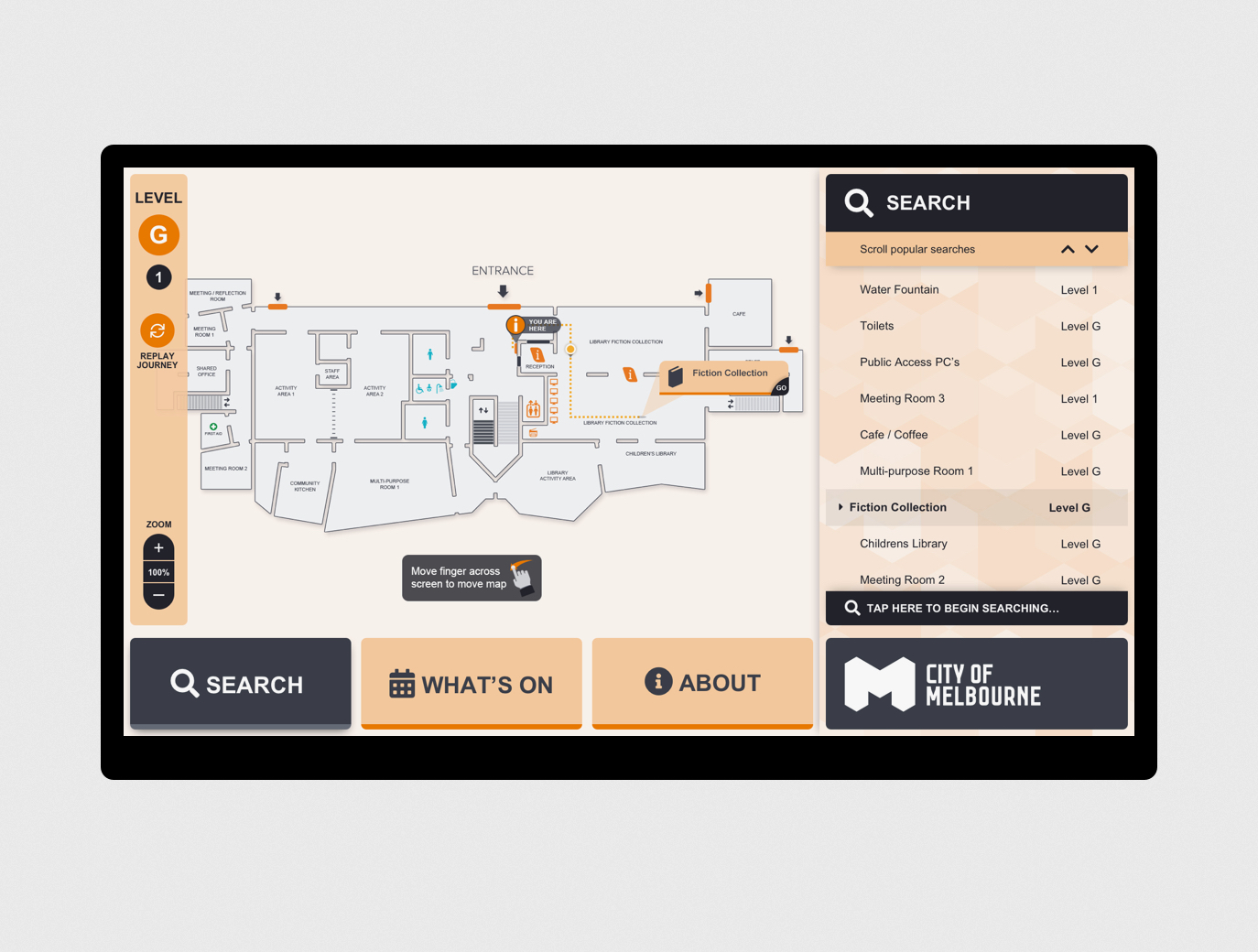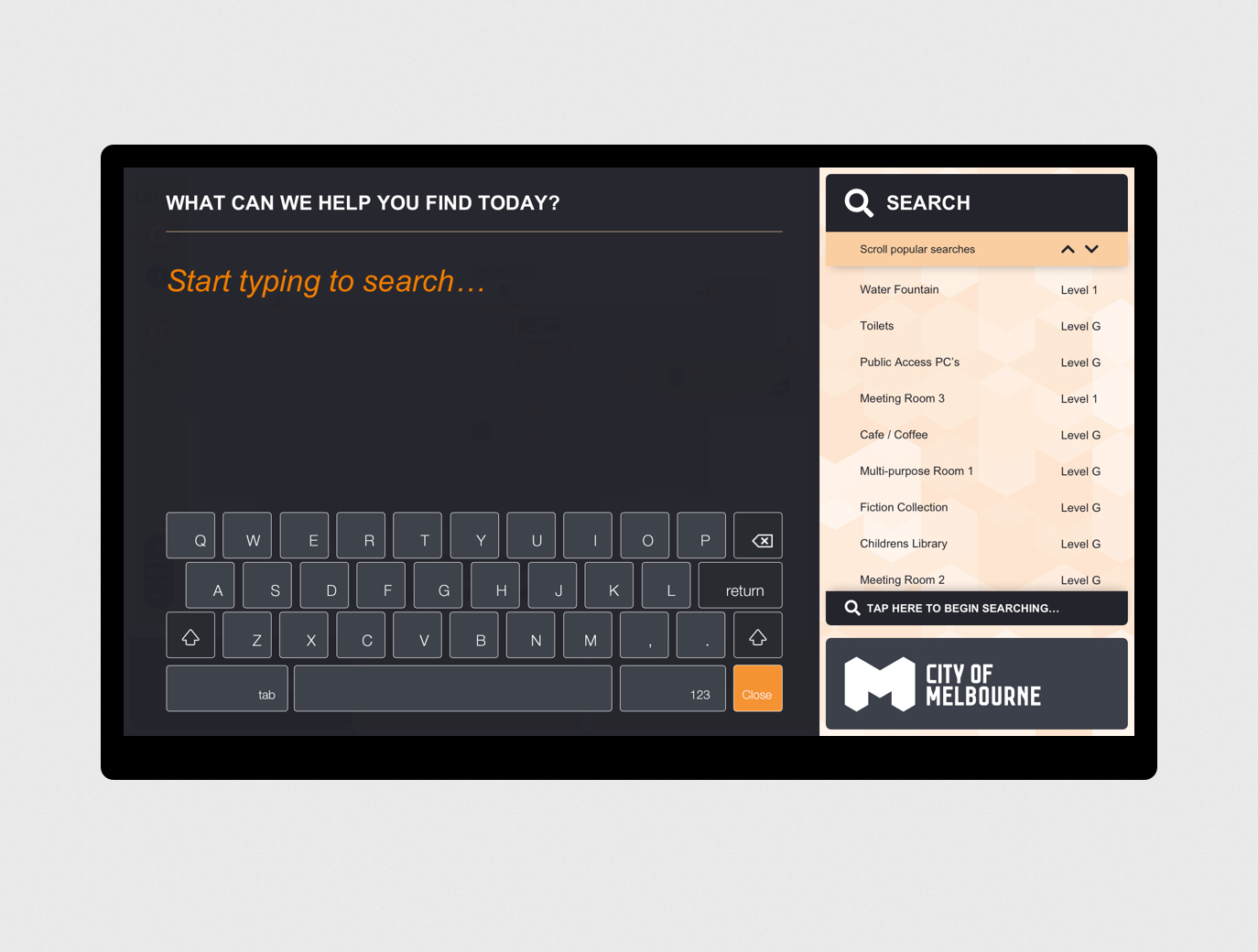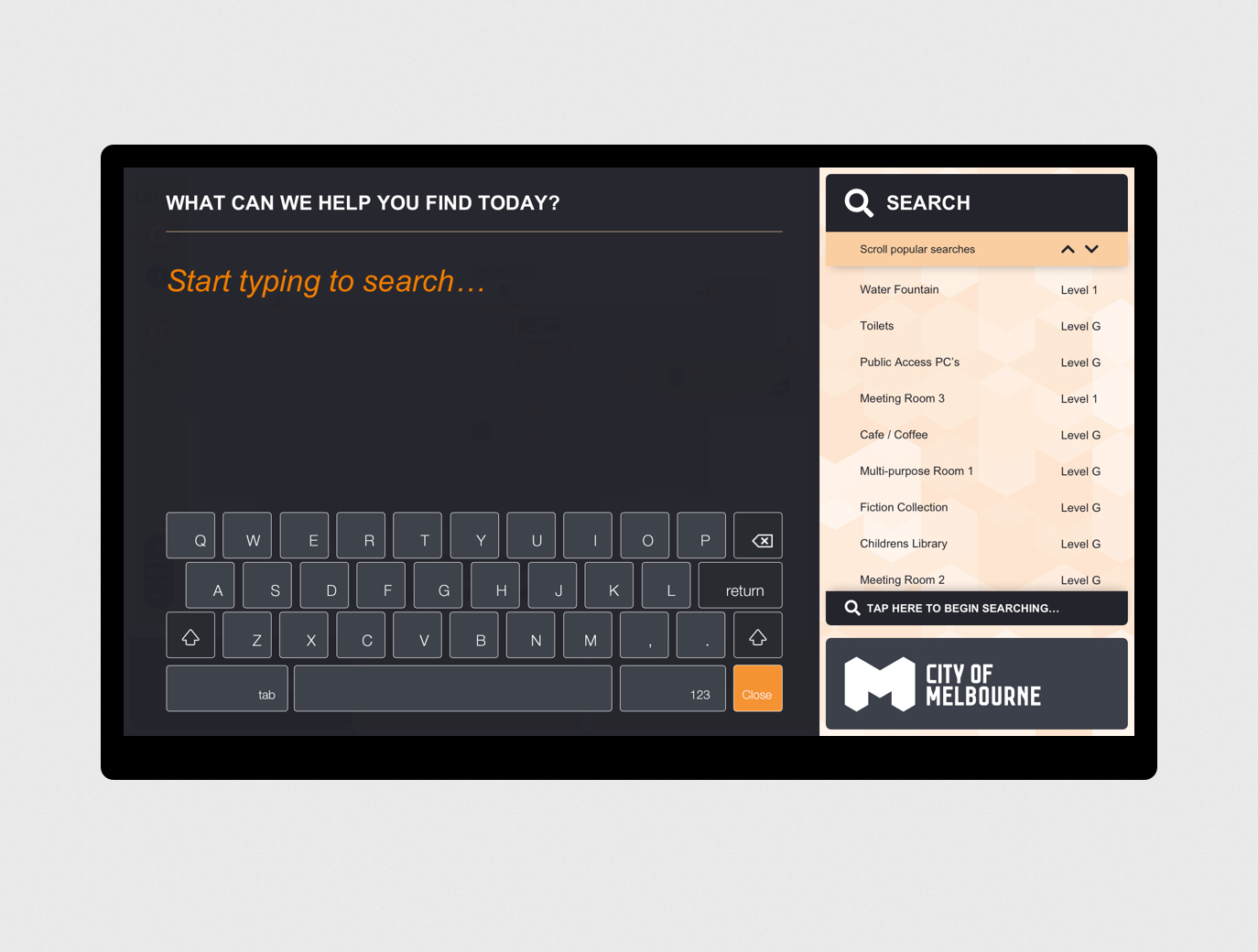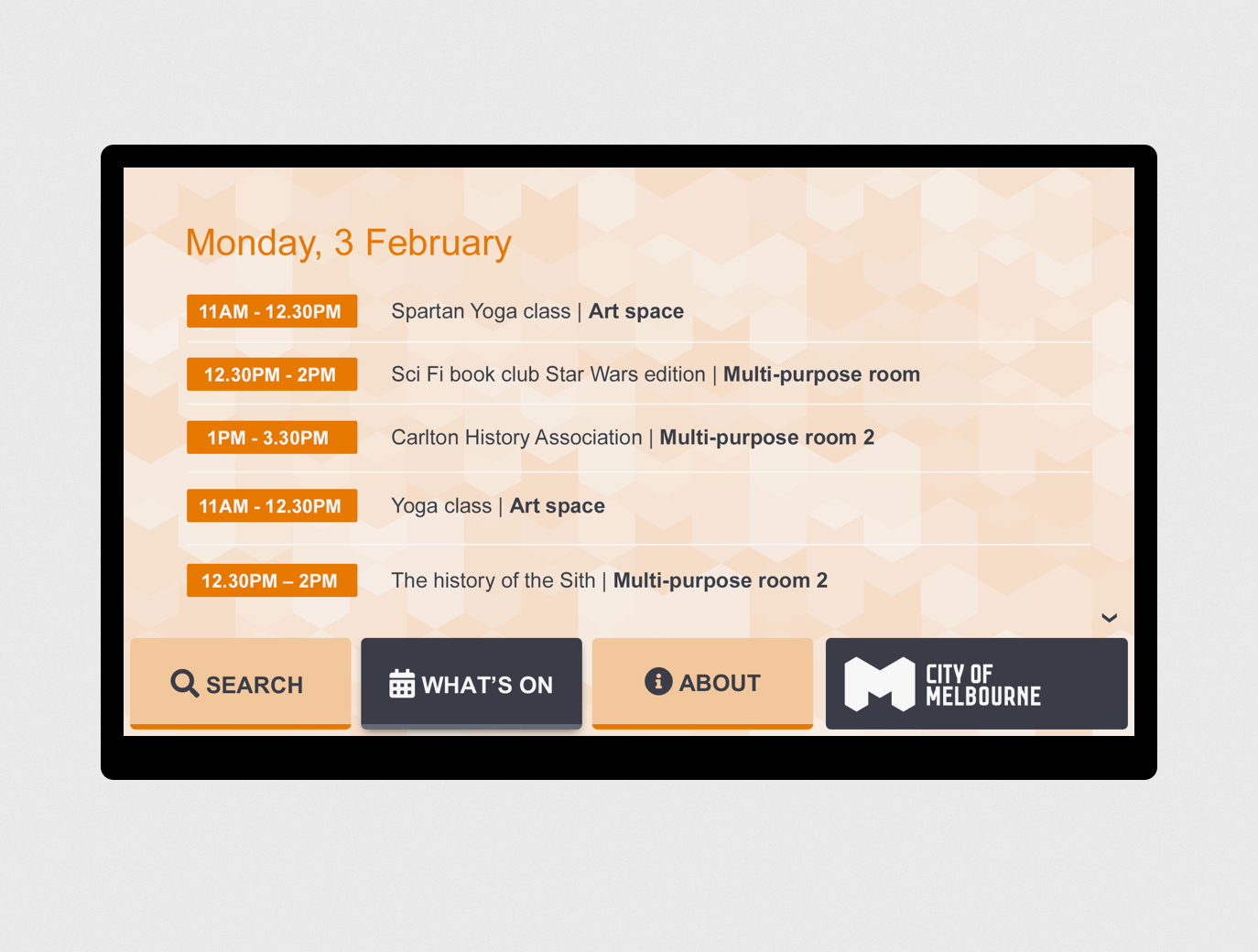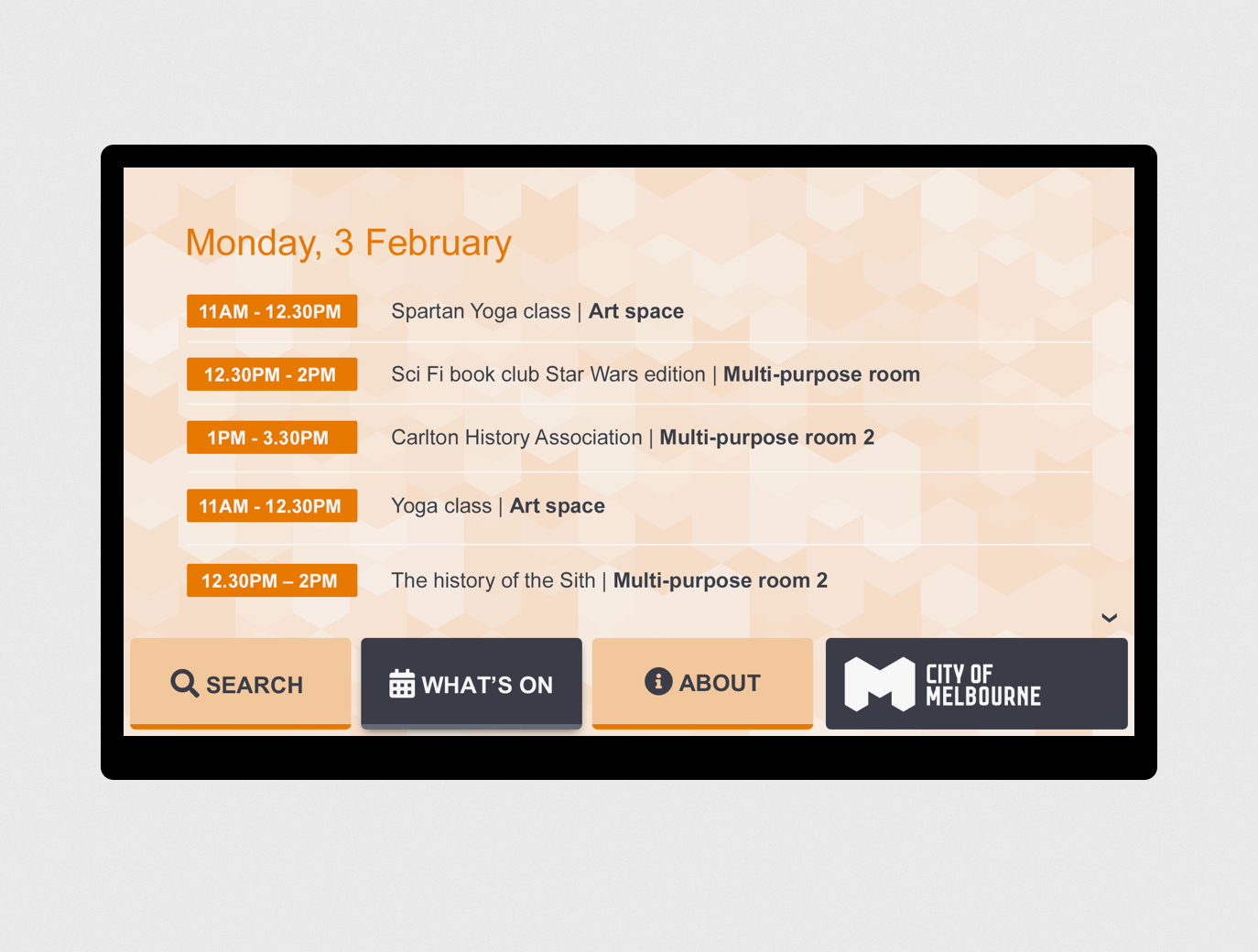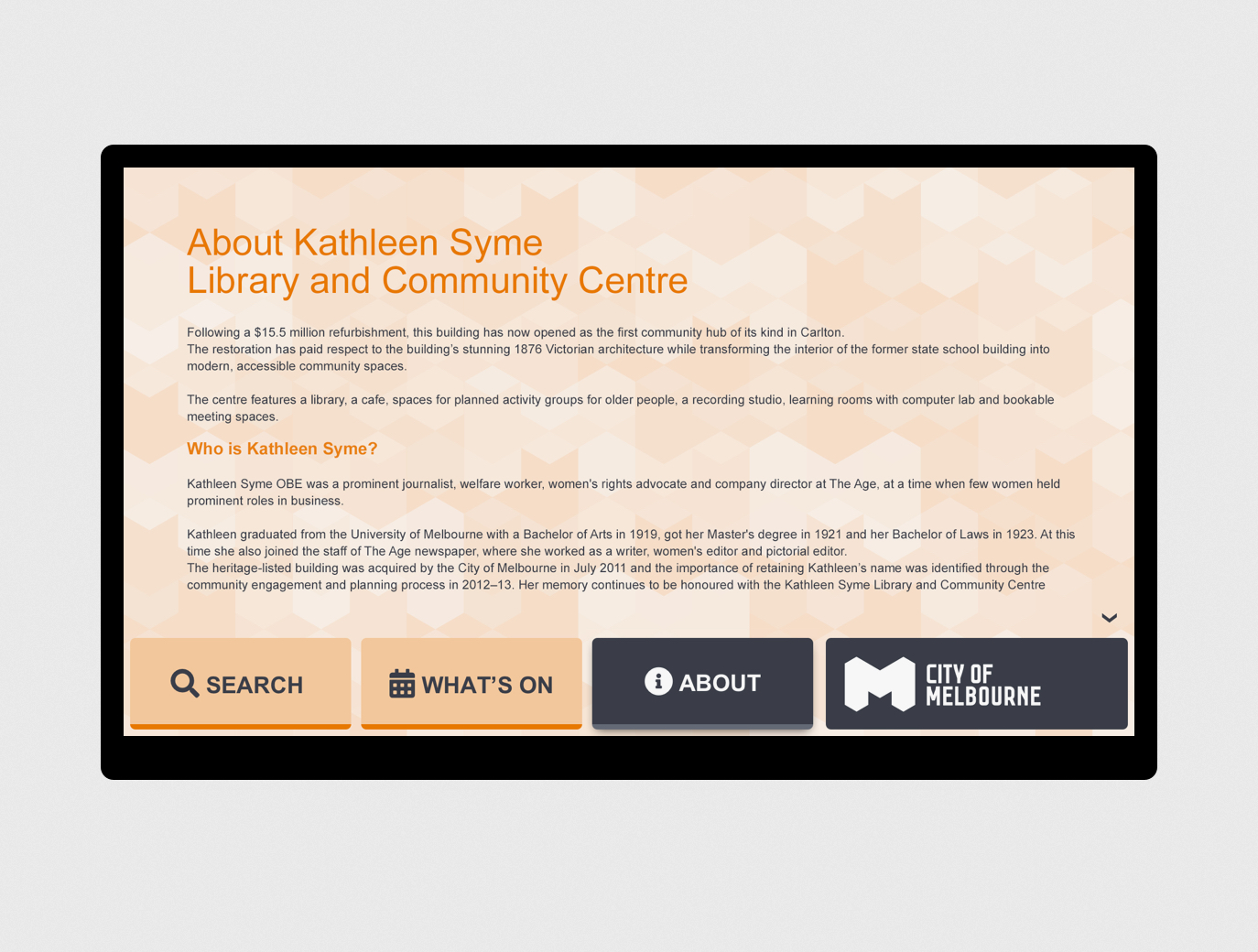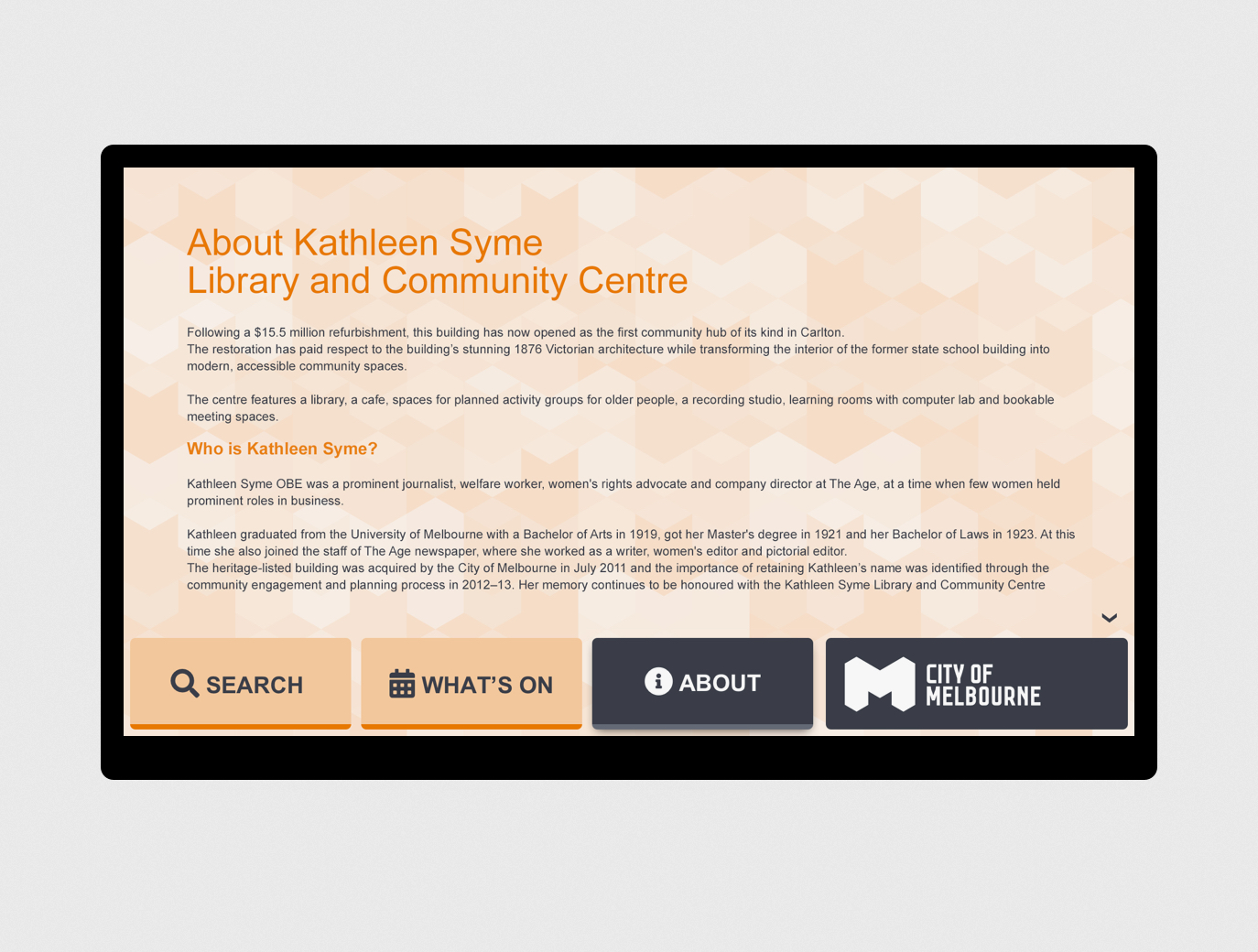 For every wayfinder created a Lean UX review was undertaken to understand both client and visitor requirements. This included areas such as the design of the facility maps, with each one being created from architectural CAD drawings. With limited visual space, each map could only display key essential services (e.g. bathrooms, information/help points, lifts and exists), and were put through onsite user testing to ensure this met with a visitors needs and provide accurate directions.
A basic wireframed prototype is used in each scenario to help map the design and function as per the requirements of the client.